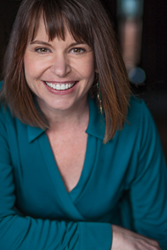 The eBook helps take the mystery and uncertainty out of the social media process with quick tips and implementation strategies.
Portland, Oregon (PRWEB) July 29, 2014
Renowned social media expert and ShoeFitts Marketing president Sheri Fitts has released a comprehensive eBook designed to help the financial services industry understand and harness the power of social media. In "100 Tips for Social Media Success" Fitts speaks to both beginners and novice social media users with insightful advise and recommendations.
"People have been asking me for a handy guide they can follow to become more engaged on key sites like Facebook, LinkedIn, and Twitter," explains Fitts. "Social media is not complicated but it can seem overwhelming. The eBook helps take the mystery and uncertainty out of the social media process with quick tips and implementation strategies."
While professionals in the financial services marketplace increasingly understand the importance of social media, Fitts says many of them still see the activity as a unique, occasional communication tool.
With the new eBook Fitts reminds readers that social media needs to be an integral part of any marketing plan, and that it is no longer an option. "The financial services industry must respond to the growing role of social media and embrace the key platforms with considered, consistent activity."
Fitts keeps the social aspect at the forefront with her eBook by utilizing conversational and easy-to-follow tips with catchy images and a colorful layout.
"100 Tips for Social Media Success" starts with the basics, such as creating a Facebook timeline, determining the best platforms to use, and developing the appropriate voice and content that aligns with a financial service professional's brand or identity.
More advanced tips cover crafting and enforcing a social media policy, understanding compliance and regulatory concerns, and engaging with common sense and considerate behavior.
"100 Tips for Social Media Success" is available on the ShoeFitts Marketing website.
About Sheri Fitts and ShoeFitts Marketing
Sheri Fitts is a celebrated global speaker and presents keynote addresses, breakout sessions, webinars, and daylong boot camps. She engages audiences by sharing stories of her own experiences and experiments, successes and learning moments, as well as a sweeping range of marketing and social media strategy-based topics, weaving humor and sincerity into her delivery.
ShoeFitts Marketing helps clients be unforgettable. The Portland, Oregon-based company is a consulting organization at heart, drawing on decades of experience in the financial services marketplace to identify, create, and implement inspired marketing and social media strategies and solutions for its clients. ShoeFitts collaborates with people who recognize the need to differentiate in the vastly commoditized landscape of the financial services marketplace−focusing on Financial Service Organizations, Retirement Plan Advisors, and Third Party Administrators.
As a training partner, ShoeFitts Marketing translates social media, branding, generational issues, business strategy and marketing into manageable steps for clients, their teams and advisors. As an industry partner, ShoeFitts Marketing brings fresh content, strategy and engagement ideas to help clients win and nurture more profitable business. Whether clients come to ShoeFitts to learn new techniques or choose customizable programs, the company makes the experience and outcomes unforgettable.
For more information, please visit ShoeFitts.com. Like ShoeFitts Marketing on Facebook at facebook.com/ShoeFitts and follow on Twitter at missfitts and on LinkedIn at linkedin/sherifitts.