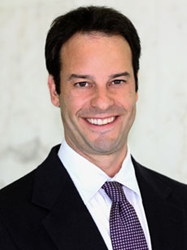 Partial knee replacements give patients the chance to get back on their feet more quickly than total replacements.
Beverly Hills, CA (PRWEB) July 31, 2014
According to a report by Fox News, former president George W. Bush recently underwent partial knee replacement surgery on his left knee. This follows partial replacement of his right knee less than two months earlier. The story also reports that Bush was able to ride his mountain bike between the procedures and hopes to be back on the bike again soon. This high level of activity after knee replacement surgery highlights the benefits of partial knee replacement.
"Partial knee replacements give patients the chance to get back on their feet more quickly than total replacements," said Andrew Weiss, MD, Medical Director of the Knee Surgery Center of Excellence. "They help patients return to an active and healthy lifestyle faster than ever before."
In recent years, major advances in surgical procedures have led to the evolution of partial knee replacements. Not only are success rates greater than 90 percent for those who are correctly chosen for the surgery, but new implants and techniques are leading to shorter amounts of rehabilitation and far less pain. At the Knee Surgery Center of Excellence, our expert team of surgeons provides the latest options for knee surgery in Los Angeles.
"Our orthopedic surgeons and sports medicine doctors provide comprehensive care for each patient we see," said Peter Newton, MD, a board-certified orthopedic surgeon at the Knee Surgery Center of Excellence. "No matter what injury someone has suffered, we are always dedicated to getting them back to a healthy and active life."
In addition to partial knee replacement, the Knee Surgery Center of Excellence offers a broad variety of cutting-edge knee surgery procedures. These include everything from ACL and ACI surgery to total knee replacement, meniscus surgery, patellar tendon surgery, and more.
About La Peer Health Systems
La Peer Health Systems is an outpatient surgery center in Beverly Hills, founded by doctors and focused on providing excellent patient care alongside the most cutting-edge medical treatments available. With 50 world-renowned physicians in 14 specialties, comprehensive medical treatment is offered that takes patients from consultation to diagnosis, treatment, surgery, and ultimately aftercare. The 14 medical departments include orthopedics & sports medicine, gastroenterology, head & neck surgery, colorectal & general surgery, podiatry, ophthalmology, pain management, plastics & reconstructive surgery, gynecology, spine surgery, interventional cardiology, bariatric surgery, thoracic surgery, and anesthesiology. Unlike large hospitals, La Peer's unique structure offers extremely personal care in a safe and controlled environment. To learn more about La Peer Health Systems, visit http://www.lapeerhealth.com.