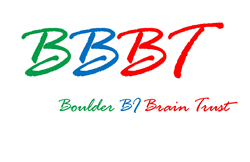 "BBBT provides a strong platform for reaching top influencers in the marketplace." – Seth Proctor, CTO, NuoDB
Boulder, CO (PRWEB) July 28, 2014
On Wednesday, July 30, 2014, NuoDB's CTO, Seth Proctor, will provide a brief overview of NuoDB as a company, and then explain in detail the unique features/benefits of the NuoDB peer-to-peer architecture and distributed durable cache.
"Changes wrought by the exponential growth of mobile devices, web-scale applications and cloud computing all call for new approaches in data management. I look forward to explaining how NuoDB offers a unique architecture specifically designed to tackle these challenges," said Mr. Proctor. "BBBT provides a strong platform for reaching top influencers in the marketplace."
"Developers of analytical environments struggle with "unpredictable" scalability. An ideal DBMS would scale elastically - up and down depending on changing requirements," said BBBT Founder, Claudia Imhoff. "NuoDB, because of its roots in cloud computing, promises just such an environment. I look forward to hearing more on this critical issue from them at our next BBBT."
A podcast summarizing the presentation will be available at the BBBT Podcasts page, and a video of the presentation will be available at the BBBT Videos Page.
About BBBT
The Boulder Business Intelligence Brain Trust has served the BI industry since 2006. It is a consortium of over 150 industry analysts, experts, and practitioners from around the world. BBBT hosts BI industry vendors who provide extended, interactive briefings, streamed live as webinars exclusively to BBBT members. It's a reciprocal arrangement — the members receive the latest information on current and planned BI tools and technologies, and the vendors get valuable feedback on their offerings, marketing, and messaging.
About NuoDB
NuoDB was launched in 2010 by industry-renowned database architect Jim Starkey and accomplished software CEO Barry Morris to deliver a webscale, distributed, database management system that is specifically designed for the cloud and the modern datacenter.
Used by thousands of developers worldwide, NuoDB's customers include automotive after-market giant AutoZone, Europe's second largest ISV Dassault Systèmes, Zombie Studios and many other innovative organizations. NuoDB was one of only nineteen vendors cited on the Gartner Magic Quadrant for Operational DBMS.
NuoDB is based in Cambridge, MA. For further information visit: http://www.nuodb.com.