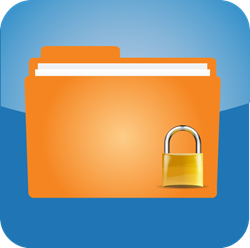 We are pleased to offer this simple and elegant solution to document storage needs.
Palo Alto, CA (PRWEB) July 30, 2014
CollegeOnTrack's new DocuShare app provides readily accessible storage to meet key needs that teachers and students have expressed.
Teachers want to handle simple assignments and collect submitted work. These assignments are often just handouts printed from computer files, and teachers don't want to have to copy and paste them into another system. Many schools use Google Docs for such assignments. However, this means yet another account to manage. Both teachers and students want to do their work with a single sign on.
Students have wanted simple ways to submit and archive their work, and also to store non-academic items such as letters of recommendation.
The DocuShare app meets these needs.
DocuShare automatically generates Personal, Current Classes, and Class Archive folders for teachers and students. Teachers can add files to their class folders and assign them to individuals or groups of students. Students see assignments and can submit their work into the same folders, where teachers will see it. The Class Archive folder holds work submitted in previous classes so students can refer back to it later.
Users can store private documents in their Personal folders, where only they can see the contents. They can also create new folders to hold documents not related to classes, such as employer letters of recommendation.
DocuShare offers simple upload and download of stored documents, and provides a file folder metaphor for organizing them. It can present stored documents as either icons or lists. CollegeOnTrack Marketing VP Phil Roybal says, "We pay attention to our users. We are pleased to offer this simple and elegant solution to document storage needs."
DocuShare is included with CollegeOnTrack subscriptions, and is immediately available to all users.
About CollegeOnTrack 
CollegeOnTrack is a web-based system that enriches the learning experience in middle and high school as it prepares students for college and successful careers. Like a smartphone, it's a platform with apps; and it helps create interactive learning communities among students, teachers, and parents. Apps include Student Assessment, iPlan, Digital Portfolio, Colleges, Lessons & Homework, Gradebook, Dashboard, Calendar, Messages, Scholarships, and Administration. TestPrep and eTranscript are optional.
CollegeOnTrack has been on the market for two years, and is used by schools from Hawaii to New York to build college and career readiness.
For more information about this topic, or to schedule an interview, contact Philip Roybal at (408) 782-4244, or phil(at)collegeontrack(dot)com.