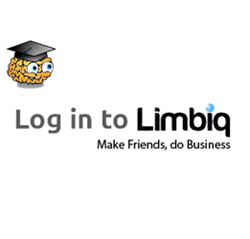 The one place you can get something for nothing.
Las Vegas, NV (PRWEB) August 05, 2014
With the launch of Limbiq.com online marketers have a new avenue to advertise their business at no charge. The site was created to facilitate communication between users in a meaningful way and become the ultimate advertising engine. The multitude of sections in Limbiq allows users to share information in specific ways depending on how they want to interact with each other. These sections provide the ability to connect on a local or global level around every conceivable topic that members could be interested in.
When asked about the business model of the website CEO Lisa Nichols stated that, "The intent was to create a place solely funded by advertisers, where we give the members a multitude of different ways to promote themselves or their business. If people can rely on us to improve their finances or promote their business they will continue to use us".
Nichols also stated that, "The core of Limbiq is all about building connections. When growing your network there is no limit to the amount of people who you can be connected to and you can mass message them at any time. You may also filter you contacts so your message is more targeted. You can send a million messages a day if you have that many connections, there is no limit. We also have areas to upload sponsor banners for your company and areas to submit news for seo link building, so we try to provide a lot of areas for self promotion"
The website has provided a list of other ways to connect with users on Limbiq, which include:
Adding L+ to a website allows businesses to create a contact list. Where every time a user clicks the L+ widget they are added to the contact list and are able to be messaged by the account holder.
Creating Global groups that promote business. Businesses may choose to create groups that reflect their main core of business. Here they will be able to interact with users by sending and posting special information that tout their companies specialties.
Establishing local clubs that are designed for people to meet in person. Generally they are recreational activities and business mixers.
Uploading news and video, so businesses can get links for search engine optimization.
Also companies are encouraged to add a 468x60 banners that appear at the top of the global groups section. These banners are used to promote the businesses that run the groups.