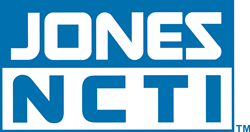 Centennial, CO (PRWEB) July 29, 2014
In an agreement announced today, Jones/NCTI will partner with Armstrong to develop a collection of advanced learning tools for its frontline technicians. The companies will work together to create an enterprise solution that encompasses Jones/NCTI's technician course material, mobile learning application and career path development products.
With Jones/NCTI, Armstrong will build an integrated solution for its technicians that will help provide next-level learning with on-demand access to knowledge, as well as customized opportunities for career development. The integrated learning environment will include:

Access to Jones/NCTI's popular in-depth Senior Master Technician course materials.
Two new custom learning modules developed by Jones/NCTI to address key learning needs within Armstrong.
Use of Jones/NCTI's new mobile learning application, called Amp, which provides real-time information to employees in the field. Jones/NCTI officially launches Amp to the cable and broadband industry in early August.
Opportunities for career planning and advancement with multiple career paths designed specifically for Armstrong.
Jeff Ross, Armstrong President
"Armstrong and Jones/NCTI are long-term partners with a strong track record of success. We look forward to working together to strengthen the learning tools we provide to our frontline team. We pride ourselves on our strong relationships with our customers and the communities we serve, and are confident that Jones/NCTI's licensed, flexible learning model will help enhance our team's career paths and on-the-job knowledge. It will afford them the ability to advance in their future careers and assist them in continuing to offer the high level of customer service our subscribers have come to expect."
The Jones/NCTI enterprise offering includes flat rate pricing and provides integrated learning tools designed to help frontline employees in cable and broadband deliver an excellent customer experience anytime, anywhere.
Stacey Slaughter, Jones/NCTI Chief Executive Officer says:
"Jones/NCTI and Armstrong share a passion for people development, and we are eager to provide Armstrong with additional results-driven learning content and tools for their technicians so that they are able to devote more time to service delivery, customer satisfaction and career advancement."
Armstrong will introduce the new Jones/NCTI learning solution to its employees later this year.
About Jones/NCTI
Jones/NCTI powers frontline teams and drives performance. The company equips the field for success with results-driven learning content and tools. Designed for the way people learn today, Jones/NCTI's quality content and flexible technology solutions are created for use in the classroom and on the job. A passion for people development drives Jones/NCTI. Hundreds of thousands of technicians, customer service representatives and cable and broadband industry executives credit Jones/NCTI for the knowledge and skills needed to build rewarding careers and contribute to their companies' growth. Clients achieve measureable gains with their business and customers through actionable, timely and relevant learning. Find out how Jones/NCTI helps partners deliver a superior customer experience at http://www.jonesncti.com.
About Armstrong
Armstrong provides television, high-speed Internet and telephone service to customers in Pennsylvania, Ohio, West Virginia, Kentucky and Maryland, and is America's 14th largest multiple system operator (MSO).