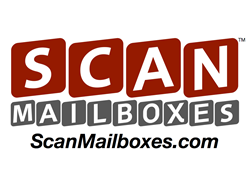 When a referral is successful, both current and new customers get paid!
Austin, TX (PRWEB) July 30, 2014
Scan Mailboxes has recently started a customer rewards program. With Scan Mailboxes consistently growing, co-owners Ken Brown III and Chris D. Landry want to show appreciation for both existing and future customers.  When a referral is successful, both current and new customers get paid!
At http://www.scanmailboxes.com/referrals, existing customers can refer potential new customers by providing email addresses to the company. If a referral sign up for an account and stays a customer for three months, then both the new and the referring customer will get $10 credited towards their next subscription plan. This program is active until September 30, 2014.
Since launching three months ago, Scan Mailboxes has provided exemplary service using today's latest technology for customers to receive their mail online. Customers have their mail and packages sent to our facility. When mail arrives, customers receive a same-day email message that includes a scanned image of the front of envelopes or packages. Once they access the system from a computer or any mobile device, customers have a variety of options on what to do with their mail: open and scan the contents, forward the physical mail to any designated address, deposit checks, shred and recycle contents, or keep it in storage. Customers in the Austin area can even stop by to pick up their mail and packages at no additional charge. Notary Public services are also available to subscribers.
Other services include high-speed document and photo scanning, serving as a registered agent for all companies registered with the Texas Secretary of State, temporary mail service, private mailboxes, and much more.  Maintain your privacy, save gas and time, and reduce your carbon footprint. Join Scan Mailboxes now.
Learn more at http://www.scanmailboxes.com