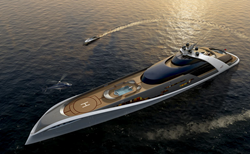 The Millioonaire Marketplace
United Kingdom (PRWEB UK) 31 July 2014
PremiumSolutions.org is a new website that provides people who enjoy luxurious items with a place to shop for items that fit their refined taste and can be shipped worldwide. Premium Solutions, also known as "The Millionaire Marketplace," is designed to help individuals, celebrities, millionaires and billionaires source their refined shopping needs. The website features high end items from trusted sources that were specifically selected from website as items that shoppers would enjoy.
The Millionaire Marketplace is dedicated to providing people with a simple website to shop for designer and luxury items. The website does not necessarily only cater to the wealthy, anyone with a flare for fashion who enjoys fine clothing, accessories and other items would benefit from shopping on this website.
The Millionaire Marketplace is split into different sections to make the shopping experience simple. There is a section for men and another for ladies. From there, shoppers can select specific designers for example. The Millionaire Marketplace also features a "Millionaire Blog," featuring some interesting articles.
The Millionaire Marketplace is dedicated to providing shoppers with a superior shopping experience. According to the founder Paul, a self made internet millionaire "I created this site for people like myself, I wanted to shop fast and not trawl through loads of pages, here's the result and I hope you enjoy it" Paul!
For more information, visit premiumsolutions.org.