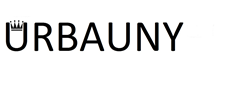 Why travel around the world when you can just bring the world to you
Los Angeles, CA (PRWEB) July 29, 2014
"Why travel around the world when you can just bring the world to you" - a famous quote commonly mentioned by CEO of Urbauny, Ms. Rahhal. With that inspiration, the idea of Urbauny was born. Urbauny is an online destination for the adventurous, free thinking individuals with interest in exotic and unique urban inspired furniture and décor pieces. Both vintage and antique inspired décor will also be included in the Urbauny furniture and décor store. Urbauny is scheduled to launch on September 1st 2014. The online store will include small to medium sized urban and unique pieces of furniture and décor for the open-minded, exploratory consumer.
What excludes Urbauny from any other furniture shop is the ease it provides to its targeted consumers. Urbauny is designed solely for the individual, exploratory, questioning, and curious consumer. One that is always searching for what's best, what's true, and what's real. They appreciate natural beauty in mountains and beaches and man-made exquisiteness in architectural buildings and bridges.
Urbauny's goal is to bring to the consumer what they may have needed traveling to get. With the comfort online purchases bring to consumers, Urbauny is to become a destination to carefully select unique designs that enhances a home's personality. The store will also feature a blog where people may meet to share their thoughts and home design ideas. If it is vintage, urban, antique, or unique, Urbauny will have it. Keep posted for the launch of Urbauny on September!