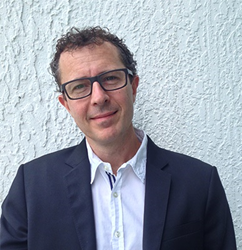 Purchasing technology is no longer an easy decision and companies need to focus on time to tangible value
Miami, Fla (PRWEB) July 31, 2014
PJ Technologies, the creators of Goverlan® software, today announced the release of a new white paper, New Rules for Tools. The top five report helps IT departments and organizations identify what to consider when making the decision for new technology purchases. Goverlan, sixteen years in the business and intimately familiar with the industry, developed the white paper as part of its ongoing effort to provide thought leadership to the desktop and systems management marketplace.
Goverlan recognizes that the glory days of big spending IT are a thing of the past, and that the current reality is that companies need to do more with less. Thus, today's landscape requires IT organizations to select tools that create business value through the immediate demonstration of impactful capabilities, leveraging accurate information, and making allowances for better business decisions. These considerations are addressed in Goverlan's new publication.
"It's Goverlan's belief that giving organizations true breadth and depth in a set of core capabilities is a quicker, more reliable route to business value than a one-size-fits-all tool set. Such ad hoc solutions rarely give sufficient thought to the concerns of those who need to use the product on a day-to-day basis to deliver real business value," said Pascal Bergeot, co-founder and CEO, PJ Technologies.
New Rules for Tools is available for immediate download.
About Goverlan
Goverlan Remote Administration Suite® is an intuitive, real-time systems management solution. With the recent release of Goverlan v8, system administrators can now benefit from innovative and leading edge technologies such as: Intel® vPro™ AMT support with KVM and image mounting; Goverlan SUREDATA, a unique query engine that guarantees system administrators have the most up-to-date system information of online and offline systems; and Goverlan fastConnect, a feature that provides swift access to user's logged-in workstations using full or partial user info, and many other great features that sysadmins will appreciate!
About PJ Technologies
PJ Technologies, the creators of Goverlan, has been providing cost-effective, real-time IT systems management software since 1998. With thousands of customers globally, the Goverlan system focuses on security, integrity, and control for the IT department.