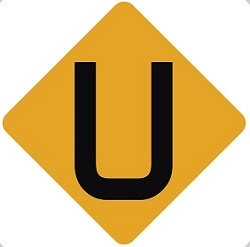 The Age of Technology and the Communication Revolution have provided the construction industry with new opportunities to advance contracting and grow business.
Bayville NJ (PRWEB) July 31, 2014
The Universal Building Network (UBuildNet.com) has released a whitepaper that explores the problems with current social media being used by the construction industry and proposes a solution.
The whitepaper cites 2012 and 2013 Construction Marketing Association (CMA) survey results for questions answered by construction professionals as to how they are using social media, whether they have purchased advertising on these sites, and the impact their social media use has had on their businesses. UBuildNet's whitepaper suggests that the single most important objective contractors have for using social media is to increase contracting and resulting income, and that the CMA surveys indicate that the most commonly used social media is not serving that purpose well. UBuildNet asserts that the whitepaper "…interprets 'effectiveness' to mean that the social media being used leads to real connections with real people that yield real business." The paper further states that today's social media was never designed for that purpose, and that most social media sites actually restrict or prohibit members (including companies) from using their account for solicitous networking and direct business promotion.
The UBuildNet whitepaper proposes niche social networking as a solution to these problems. It provides a list of key functions that contractors should look for in a niche network to help them increase business. It also lists additional features that would not only support contractor networking and marketing, but would make the niche site a one-stop-shop for a variety of daily operational and administrative functions for member businesses.
The whitepaper also references recent articles posted online that address the potential of niche construction networking: "How Niche Social Networking Sites Empower New Businesses," written by Andre Borque, Managing Editor of Technorati Media, which was posted on SocialMediaToday on July 1, 2014, and "Would You Join a Social Media Network for Construction Professionals?," written by Kimberly Hegerman, posted on FORConstructionPROS.com on July 24, 2014.
UBuildNet's whitepaper, which makes the observation that "…the contractor game has changed more radically in the past 15 years than it has in the entire century before…," ultimately predicts that "…within the next five years, niche networking will become the social networking choice for anyone looking to find a contractor…and to do real business with them."
The whitepaper can be accessed at http://ubuildnet.com/article.cfm?a=17