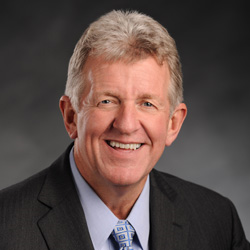 Action's commitment to excellence includes more than 70 highly trained, state certified pest management professionals as well as board-certified entomologists.
Evansville, IN (PRWEB) July 31, 2014
Action Pest Control, the largest locally owned pest control provider throughout Indiana and Kentucky, continues to make its mark in the pest control industry. Pest Control Technology Magazine recently released a new list of the top 100 pest control companies in North America that places Action Pest Control 59th on the 2014 Pest Control Technology Magazine Top 100 list. There are 30 states and 3 Canadian provinces that make up this years list of pest control companies.
To be listed in the top 100 companies of a nationwide industry that represents an annual estimated $7.2 billion in service revenue is a very notable accomplishment. Action Pest Control has been placed on this prestigious list as a result of their dedication to the pest control industry and their cutting edge technology. Action's commitment to excellence includes more than 70 highly trained, state certified pest management professionals as well as board-certified entomologists. Owner Kevin C. Pass, a graduate entomologist, leads this staff of professionals. He has used his knowledge of insect behavior to build a pest control company that includes more than 120 employees and 4 bed bug detecting K-9's for residential and commercial clients.
The comprehensive range of residential pest control services to homeowners includes the all-inclusive, 5 step TermaPest System. This system was created to give homeowners true pest-free peace of mind. Additionally, residential clients are offered treatment and protection from termite infestation, mosquito programs and control of all household pests including bed bugs, brown recluse spiders, stinging insects and ants.
Action Pest Control's commercial services will customize a solution to meet all your company's individual pest control needs. They offer multiple industrial pest control services to commercial clients ranging from bed bugs in a hotel to cockroaches in a restaurant. Their commercial experts provide fumigation services, K-9 bed bug detection, bed bug heat treatments, pest bird control and IPM programs for pharmaceutical, food processing companies, healthcare facilities, restaurants and hospitals. Integrated Pest Management (IPM) is a process that applies common sense and sound solutions to modern technology to assist in treating and controlling all type of pests. These solutions incorporate inspection, identification, and treatment.
It is easy to see why Action Pest Control is pleased to announce their placement on the 2014 list of the top 100 pest management companies. "I promise Action Pest Control will deliver timely service and effective solutions from professionals you can trust," says company President Kevin C. Pass.
###
Action Pest Control is the largest independent pest control company in Indiana and Kentucky. With seven branches throughout Indiana, Kentucky, and Illinois, they serve residential, commercial, and industrial clients throughout their service area. Action offers a full range of pest and termite control solutions for individual homeowners, large industrial facilities, and everything in between. For more information about Action Pest Control, visit http://www.actionpest.com.