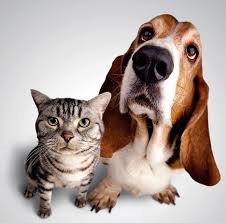 .. your veterinarian can prescribe a flavored liquid, treat, or other dosage form with the amount of medication that is exactly right for your pet's size and condition.
Jacksonville, Fl (PRWEB) July 30, 2014
In 2012, the Humane Society conducted a survey to see how many families across the nation owned pets. The results showed that there were 164 million pet owners, comprising 62% of American households and triple the number from 1970. These figures have grown even more today where pets are an important member of many households. Given this, it is no surprise that owners also want to receive the highest quality of veterinary care if their pets fall ill. Having a pet swallow a pill or drink a bitter liquid can become a horrifying experience. To help improve this experience, the popularity of compounded pet medications has recently been on the rise.
Preston Pharmacy and Home Medical understands this common issue and has recently began offering compounded medications. With custom compounded pet medicine, pet owners are able to get more accurate dosing and also receive a form of the medication that makes "pet med time" less stressful. Some advantages of custom compounded pet medicine include, improved flavoring, combining multiple pet medicine prescriptions into one and choosing the best application method for the pet.
Preston Pharmacy custom compounding pet medicine service has met all of the requirements set forth by PCAB and are held to the same standards, rules, and regulations as a human compounding pharmacy. Some examples of medications commonly compounded are:

Sugar-free medications for diabetic pets
Transdermal anti-motion sickness meds that can be applied to the ear
Hard-to-find medicines for incontinence
Good-tasting tuna, liver, marshmallow and other flavored suspensions
Custom strength medications for seizures, diabetes, hyperthyroidism, parasitic infections, appetite stimulation
Inhalation therapy to treat kennel cough
Antidotes/treatments for pet poisonings
Vitamins and tonics
Transdermal NSAIDS to avoid GI tract irritation
Anti-fungal inhalation for birds
Discontinued & custom formulations
Transdermal, anti-inflammation gel for torn ligaments, etc.
"Hairball" remedy for cats
Hormone Therapy Medications
Anyone getting a Pet Med compound filled in August at Preston Pharmacy will automatically be entered to win a $100 Gift Card which can be used in the Pharmacy or on the e-store.
For more information on Preston Medical's prescription compounding services for pets please visit their website at http://bit.ly/petmedsjax or give them a call at (904) 725-1616.
About Preston Pharmacy and Home Medical Supplies:
Established in 1954, the family-owned and operated Jacksonville pharmaceutical and medical supply store has proudly served the Jacksonville community for over 50 years. The professional staff specializes in prescription services, customized compound, and home medical supplies. Preston Home Medical sells, rents and services medical equipment and supplies. As part of the Jacksonville community, the pharmacy and medical supplies store takes pride in customer service and attention to detail. Each customer's need is taken into consideration at the store and treated as an individual in order to assure you receive the best treatment. They are located at 6022 Atlantic Blvd, Jacksonville, Florida 32211 and also have an e-store that ships nationwide that can be accessed at https://homemedicalestore.prestonpharmacyjax.com/.