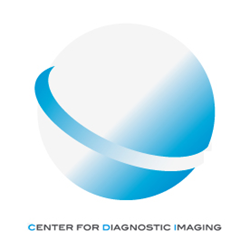 Miami, FL (PRWEB) August 06, 2014
CDI, the Miami Center for Diagnostic Imaging, announces upgraded MRCP scans for better prevention and diagnosis of biliary and pancreatic duct systems. MRCP, magnetic resonance cholangiopancreatoography, is a less costly, non-invasive, and sensitive technique for evaluating the biliary and pancreatic ductal systems. In an MRCP scan, fluid in the ducts appears bright against the darker tissue. Image post-processing is used to make multi-dimensional images of the entire abdominal and the pancreatic ducts.
MRCP can diagnose the presence of bile duct obstructions and the level of obstruction in most cases. Magnetic resonance cholangiopancreatography is being used with increasing frequency as a noninvasive alternative to diagnostic retrograde cholangiopancreatography (ERCP).
MRCP is a modified MRI scan where the CDI radiologist utilizes specialized software packages to obtain a composite image of the pancreatic duct and the bile duct from the digital MRI images.
MRCP is a test that uses radio frequency pulses and a computer to give detailed pictures of organs, tissues, bone and other internal body structures. The magnetic resonance cholangiopancreatography is a special type of MRI that shows images of the pancreas and the pancreatic duct, the gallbladder, liver and bile ducts. The MRCP is an outpatient procedure that involves lying very still in a scanner for several minutes at a time. The entire procedure should only take less than 20 minutes. MRCP is very useful for looking for stones in the bile duct.
Treatment options for any cancer found will depend on the type of cancer that is present, how far and how fast it has spread, and the patient's age and general health. Radiologists at the Center for Diagnostic Imaging, a digital medical imaging center, will discuss all available treatment options. Three main treatment options: surgery, radiotherapy, and chemotherapy will be discussed to find the right course of action per patient.
About CDI Miami:
CDI Miami, known for their reputation as one of the best full body PET scan Miami facilities in the state, is owned and managed by physicians, radiologists, technicians, and other highly trained and qualified staff.
The staff-ran facility's mission is to serve the healthcare needs of the Miami community with the use of the most highly advanced technology medical equipment within the diagnostic imaging industry.
With this type of technology available at their fingertips, staff members have the ability to better identify any issues or concerns impacting the health and well-being of each individual patient.
In addition to their diagnostic services, the center is also known as one of the most preferred ultrasound facilities. When it comes to breast exams women the can receive 3D Mammography scans, MRI guided biopsies, and breast stereotactic biopsy options.
To contact the Centers for Diagnostic Imaging, please call toll free 1.800.371.0002 or visit cdimiami.com.