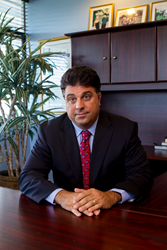 With the difficulties facing many Jamaicans because of lack of jobs due to the restriction on government spending and borrowing, including on high-employment capital and industrialisation projects, it would be great to have another source of development
(PRWEB) October 02, 2014
Chairman of Cool Corp, Joseph John Issa, says in an interview that he welcomes the bank and contingency reserve facility formed by the BRICS countries, and urges them to become a source of finance for developing countries like Jamaica, on terms befitting their current development challenges.
Joe Issa's comments come in light of the current hardships faced by Jamaicans due to the lack of employment opportunities, a situation that is closely tied to the International Monetary Fund (IMF) agreement, which requires Jamaica to reduce its debt by legislating a cap on the fiscal deficit, involving the curtailment of spending and borrowing, even for infrastructure and industrialisation projects that are high employers of workers.
"With the difficulties faced by many Jamaicans because of lack of jobs due to the restriction on government spending and borrowing, including on high-employment capital and industrialisation projects, it would be great to have another source of development finance that is less onerous and allows for activities that create jobs.
"In that regard I welcome the BRICS bank as a potential source of development finance for Jamaica, its CARICOM members and other developing countries, whose relatively miniature economies are synonymous with balance of payments challenges," says Chairman of Cool Corp, Joe Issa.
Noting that Jamaica, along with its CARICOM neighbours except Haiti, had long been graduated from concessionary loans by the World Bank, Issa says "a return to under-one per cent money with 30-year repayment terms for infrastructure development and industrialisation, particularly for the small and medium size business sector is critical at this time in alleviating poverty and creating jobs for crisis-ridden developing countries like Jamaica."
President of the Jamaica manufacturers' Association (JMA), Brian Pengelley, in a Jamaica Observer online article (The Jamaica Observer, 2014) also pointed to the hardships facing Jamaicans and businesses alike, as a result of the current IMF agreement.
In welcoming a locally-established special foreign exchange window for the JMA membership, Pengelley said the arrangement became necessary as "manufacturers have been experiencing difficulties sourcing foreign exchange since 2013, as a result of the rapid decline of the Jamaican dollar and conditions of the International Monetary Fund."
He said, "The austere conditions have had a negative effect on businesses and individuals, and have seen a rapid devaluation of the Jamaican dollar," while emphasizing that access to foreign exchange was critical to businesses, as "it is needed to pay our international suppliers for raw material and packaging used in the production process and to service foreign currency liabilities."
At a July 2014 summit in Brazil, the BRICS countries established the development bank with US$100 billion which they hope will be an alternative to the World Bank and IMF, with which they are displeased about inadequate voting rights allocated to them, according to the article 'Poll: Will the BRICS bank shift the balance of power?' by Tahmeena Bax (Bax, 2014).
Refusing to be drawn into the debate about possible internal power struggles among the BRICS countries, and the legitimacy of their claims against the World Bank and the IMF, Issa says despite their motives he believes the BRICS Bank can become a major force in international development finance and that CARICOM countries should welcome it and look to sourcing from that large pool of funds.
Acknowledging the huge economic base of the BRICS developing nations, which are tipped to be among the largest economies by 2050, Issa says he hopes that despite their differences they will maintain a common development goal perspective that will allow them to assist their lesser-able counterparts with concessionary loans.
Led by the United States, Europe and Japan, the original four BRICS countries (without South Africa) account for over 25 per cent of world Gross Domestic Product (GDP) and 40 per cent of the population, according to an article: BRIC Countries – Background, Latest News, Statistics and Original Articles (GLOBAL SHERPA, 2011).
By 2050, according to Goldman-Sachs, (GLOBAL SHERPA, 2011), China will become the largest economy ahead of the US, coming from 5th place in 2007. Brazil will move to 5th place from 11th; India, ten places up from 13th; Russia will occupy 6th place from 12th; while South Africa, which did not rank in 2007, will move to 12th place.
Works Cited
Bax, T. (2014, July 25). Poll: Will the Brics bank shift the balance of power? The Guardian. Retrieved from http://www.theguardian.com/global-development-professionals-network/poll/2014/jul/25/brics-bank-world-bank-power
GLOBAL SHERPA. (2011). BRIC Countries – Background, Latest News, Statistics and Original Articles. Retrieved from Globalization, Sustainable Development and Social Impact in World Rankings, Countries and Cities: http://www.globalsherpa.org/bric-countries-brics
GLOBAL SHERPA. (2011). Goldman-Sachs Projections. Retrieved from Globalization, Sustainable Development and Social Impact in World Rankings, Countries and Cities: http://www.globalsherpa.org/wp-content/uploads/2011/04/brics-2050-goldman-sachs-projections-flags-2007.png
The Jamaica Observer. (2014, July 30). JMA/JNBS open FX window for businesses. The Jamaica Observer. Retrieved from http://www.jamaicaobserver.com/business/JMA-JNBS-open-FX-window-for-businesses_17259295