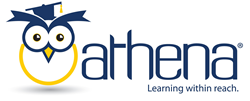 Princeton, New Jersey (PRWEB) July 30, 2014
Athena Learning Centers of Princeton, NJ announced today that the United States Small Business Association (SBA) has approved Athena's registration to be on the SBA's Franchise Registry. Approval on the Franchise Registry allows Athena franchisees to streamline their loan application process for a SBA-backed loan. The Franchise Registry is a program in partnership with the SBA that allows potential franchisees to search a franchisor by name or industry to see which franchisors are in the registry's database.
According to the SBA website, applicants for SBA-approved franchises benefit from a streamlined review process that expedites their loan application. Because the particular franchise is pre-approved, the loan review is less complex and focuses on specific aspects of that brand's business plan.
"Being on the Franchise Registry is consistent with our strong desire to make owning an Athena franchise as simple as possible, says Athena's Co-founder and COO Deven Klein. He adds, "I know from personal experience that our franchisees who seek a SBA-backed loan will cut their processing times significantly due to the streamlined review process that comes from being on the Franchise Registry."
Athena Learning Centers are a community of year-round Learning Centers that offer K-12 students innovative solutions for improving their math and reading skills in preparation for success in college and the 21st century workplace. Athena's after-school program curriculum is directly aligned with the Common Core State Standards. The company currently has franchises established in New Jersey, Texas and Florida, and plans to open 20 more in 2014.
Prospective franchisees interested in receiving additional information on the Athena Learning Centers In-Home or retail storefront brand options should contact the company at (855) 422-6532 or visit Athena Learning Centers online.