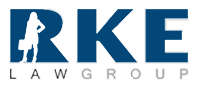 We decided to join forces with The Venture Law Project and create this free legal workshop to take the fear out of the equation and guide entrepreneurs through the entire process so they can make informed decisions on behalf of their businesses
Hallandale Beach, FL (PRWEB) July 29, 2014
This Wednesday, July 30, RKE Law Group will host a free legal workshop called "Which Corporate Entity is Right for Your Start-up?" The workshop will cover a wide variety of topics that are often confusing for new tech-startups, entrepreneurs, and business owners.
The Wednesday, July 30, 2014 workshop seminar will take place at the MEC261, at 261 NE 1st Street in Miami, and will run from 3:30pm to 5:30pm. Already, many tech start-ups and entrepreneurs have registered for the workshop and are eager to learn from the attorneys.
"We decided to join forces with The Venture Law Project and create this free legal workshop to take the fear out of the equation and guide entrepreneurs through the entire process so they can make informed decisions on behalf of their businesses," says Lisa Ehrenreich, Managing Attorney with RKE Law Group.
"We understand that launching a new business venture can be overwhelming with all of the legal paperwork required," adds Ehrenreich. "From determining which corporate entity is right for a new business, meeting all filing requirements, drafting legal contracts, negotiating lease agreements, copyrights and trademarks, tax planning and related matters, the list can be daunting."
Monica Reyes and Alexandra Kontos, also Attorneys and Partners of RKE Law Group, will help facilitate the workshop, along with Ehrenreich. The workshop serve as an introduction to the attorneys, and will allow new, Miami-based companies to gain some clarity on deciding which corporate entity is right for their business in an interactive setting.
Ehrenreich hopes the workshop will prove useful for those who attend, citing how important it is for owners of fledgling businesses to understand their legal rights from Day 1 of their journey as business owners. "We provide real world professional advice from the ins and outs of starting a new business to safeguarding creative ideas and protecting personal wealth," says Ehrenreich. "Although we are a law firm, we are dedicated entrepreneurs and business owners at heart, and are excited to share our knowledge with others."
RKE Law Group, based in South Florida, is a firm of experienced foreclosure defense attorneys dedicated to providing their clients with unyielding excellence to help achieve the best possible results for their business and personal situations. The Law Group has maintained excellent relations with their clients and community by building a firm based on time-tested and lasting values -- respect and courtesy. To learn more about how RKE Law Group can help, visit them at http://www.rkelawgroup.com.