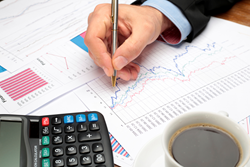 For years, small businesses struggled with the question 'to ERP or not to ERP.' Now, small businesses can find software designed specifically for their needs and that can grow with them," said Aleksey Osintsev, TEC Senior ERP Research Analyst.
Montreal, Quebec (PRWEB) July 31, 2014
There is a general feeling of anxiety regarding "ERP" solutions among small business and microbusiness managers, as these systems are typically looked upon as extremely expensive, overly complex, and simply overwhelming. However, to remain competitive and to foster growth in today's aggressive marketplace, small businesses and even microbusinesses would greatly benefit from ERP-like software, or at least a company-wide business management solution.
For years, small businesses have survived using the software within their reach—solutions focused mainly on bookkeeping or accounting but with limited functionality to manage other aspects of the business. As opposed to the ERP market, the small business software market is mainly local—regional software offerings that are sensitive to local business challenges often surpass global brands in terms of sales. For this reason, large ERP providers haven't been in a hurry to service smaller businesses; their products are generally designed for the enterprise and it doesn't always make financial sense to scale them down and build heavily localized versions, even if they are supported by a strong partner network.
The advent in recent years of numerous cloud-based and multitenant applications has brought significant changes to the small business software market as it has significantly lowered the affordability and accessibility bar for having a decent business management solution. In fact, according to a variety of estimates, more than 50% of small business solutions are delivered via the cloud. Global software providers of cloud-based applications are taking advantage of the technological shift to the cloud and expanding into new countries and languages, seizing new customers in areas where local companies traditionally have dominated. As a case in point, software giant SAP, recently launched a division dedicated to understanding and addressing the challenges of small to medium businesses (SMBs).
Although this is exciting news for small businesses, most may still lack sufficient financial resources and professional experience and knowledge to perform a proper software selection and implementation. Enter TEC's small business software (SBS) evaluation center. Designed as a self-serve tool, it consists of a simple interface and easy-to-read comparison charts but has the depth and detail for a fairly thorough evaluation of software applications on the market.
"For years, small businesses struggled with the question 'to ERP or not to ERP.' With a new pool of options designed specifically for them, small businesses no longer have to face a black-or-white situation, but can find software suited for them that can grow with them," said Aleksey Osintsev, TEC Senior ERP Research Analyst.
In the SBS evaluation center, Osintsev includes features covering major functions small businesses may require including (multinational) accounting, inventory, project costing, manufacturing, payroll, and more. Check out the TEC SBS Evaluation Center for free today.
For more information about TEC's software evaluation and selection services, contact Evaluation Services at +1 514-954-3665, extension 404, or e-mail selectionservices(at)technologyevaluation(dot)com.
About Technology Evaluation Centers Inc. (TEC)
Technology Evaluation Centers (TEC) is a software advisory firm helping private and public sector organizations around the world make informed enterprise software decisions—saving time, money, and heartache. The online Evaluation Centers, containing IT research and extensive software models that catalog vendors' support for thousands of enterprise software features and functions, are the leading resources for IT decision makers around the world. By combining the online evaluation centers and providing onsite personalized advisory services, TEC has developed its offerings and solidified its unique position operating in the cross-section of the software consulting, analyst, and research markets.