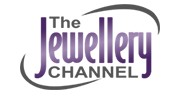 We hope that the must-have catwalk jewellery designs we've revealed will ensure that our customers need look no further to feel trend-setter stylish this summer.
(PRWEB UK) 30 July 2014
As one of the UK's leading accessory retailers, The Jewellery Channel (TJC) has their finger on the pulse for this year's must-have summer adornments – the following list is essential know-how for those who want to reflect the height of fashion this season.
Floral Designs
Floral jewellery has made a come-back this year, especially in pastel colours. Elegant and classically feminine, floral rings, earrings and bracelets are all the rage at the moment.
Something Blue
From lighter and brighter shades to brooding oceanic hues, blue is definitely IN for jewellery this summer explains TJC. Those who want to look ultra trendy this season will be spoilt for choice since there is a wealth of superbly gorgeous blue gemstones to opt for as a jewellery centrepiece. Examples include agate, aquamarine, lapis lazuli, sapphire, tanzanite, topaz and tourmaline, to name a few.
Silver
While silver is always popular in jewellery, TJC confirms that this season the catwalks are showing some edgy contemporary designs to transform any outfit into a statement of classy, cool modernity. From chunky necklaces and bracelets to inverted triangle earrings, the fashion conscious will want to keep their eyes out for something original and bold.
Statement Pieces
Strong, adventurous, contemporary and sophisticated, the right statement piece whether it be earrings, bracelet or necklace will instantly transform any summer outfit into the uber-chic. TJC advise however that a statement piece should not be worn with clothing that has too many patterns, or the overall effect will be too busy. This type of jewellery is best worn with plainer apparel so that it stands out beautifully without clashing.
Stacked Bracelets
Rarely out of fashion, stacked bracelets are back again this year in full force advises The Jewellery Channel. The deal look at the moment is very chunky bracelets of similar colour and design, whether it be gems of the same hue set into silver, or gold-plated wavy clasps that go all the way up the arm at intervals.
Tassels
This season's runways have turned heads with clothing that feature tassels with a modern twist, and this has seeped into Summer 2014 accessory designs. Examples include choker necklaces, earrings, handbags and scarves, beautifully adorned with monochrome tassels that catch the eye. TJC suggests this type of fashion is perfect for adding allure and glamour to plainer outfits in particular.
The Tribal Look
No holiday wardrobe will be complete this year without some tribal jewellery pieces says TJC. From Aztec earring designs and colourful dangling necklaces to chunky beaded slip-on bracelets, the tribal look is hot for Summer 2014.
Managing Director of The Jewellery Channel, Colin Wagstaffe, concluded: "Our experts are constantly scouring the globe to ensure that we have our finger directly on the pulse of the freshest fashion when it comes to accessories – we hope that the must-have catwalk jewellery designs we've revealed will ensure that our customers need look no further to feel trend-setter stylish this summer."