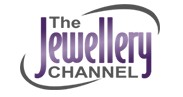 We are always on the hunt for fresh, exciting jewellery that will delight customers from every walk of life, no matter what their preference.
(PRWEB UK) 31 July 2014
The month of August will be kicking off with sheer dazzle this year at The Jewellery Channel (TJC) – starting on the 4th and running until the 10th, each day of their Week of New promotion will highlight a wealth of pieces that even the ultra-discerning cannot fail to get excited about.
On the 4th August, TJC will continue banishing the Monday Blues once more with their regular Under £10 Day, however on this occasion there will be a host of beautiful new items at centre-stage, all retailing at a total steal.
Tuesday 5th August is not to be missed as it will feature their Head Buyer Amit's Signature Deals. TJC's intrepid and passionate lead Gem Hunter will be broadcasting on their dedicated shopping network (which can be viewed at the usual TV channels or via their website) throughout the day to bring jewellery connoisseurs a wealth of exclusively spectacular sparkle at equally delectable prices.
Wednesday 6th will see TJC rolling out the red carpet for their latest Summer Collection of gemstones, beads and pearls. This is another event to put firmly in the calendar since there will be a number of hot picks reflecting the latest catwalk favourites for this season.
Thursday 7th will feature a rising star of the jewellery world, Rachel Galley. Her contemporary yet classically sophisticated designs are increasingly causing a buzz in trend setting fashion circles, so enthusiasts and aficionados alike will not want to miss the exceptional designer deals to be had.
On Friday 8th, The Jewellery Channel will not disappoint regular fans with the continuance of their usual Under £10 Day so that everyone to grab a sparkly bargain in time for the weekend. As with Monday however, this week there will be a wealth of lovely new jewellery and other accessory picks to tantalise shoppers.
Saturday 9th August unveils a fireworks bonanza of scintillating fresh merchandise to excite the senses – there will be no less than two hundred brand new items on offer, spanning a wide range of styles, designs and price brackets to suit every taste and budget.
TJC will be ending their latest Week of New on Sunday 10th in Royal form with a host of superb diamond jewellery retailing at the delicious bargain of under £100. Timelessly classic, the pieces on offer are sure to become any lady's treasure for life.
Managing Director of The Jewellery Channel, Colin Wagstaffe, commented on their latest promotion: "We are always on the hunt for fresh, exciting jewellery that will delight customers from every walk of life, no matter what their preference. Our latest Week of New guarantees not to disappoint – we are proud to be revealing a truly spectacular range of new items, at equally brilliant prices."