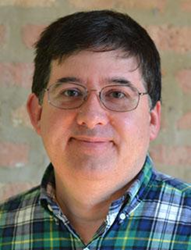 I would like to be known as one of the people that leads Promet, not only in growth as a company, but also in building a cutting edge team.
Chicago, IL (PRWEB) July 30, 2014
Johnnie Fox, a well-known member of the international Drupal (an open source web development platform) community, has been appointed Chief Technology Officer of Promet Source. Since 2011, Fox has served as a Project Manager, leading successful web development projects for clients like the National Institutes of Health, Green Cab of Madison and Personal Care Products Council, among others. Promet is recognized for taking on complex Drupal web development challenges; Johnnie is a leader who delivers results on time and within budget.
In Johnnie's new role, he will be responsible for establishing and guiding Promet Source's technical vision and technology development. He will identify new technologies and integrate them into Promet's process. "I look forward to integrating our Continuous Integration practices with Drupal 8 and other new tools and software. In this role, I can leverage new technologies to directly improve Promet's efficiency and accelerate our process," said Fox.
Johnnie Fox has worked in the tech industry for over a decade as a programmer, developer, business analyst, certified Scrum Master and project manager. Within the Drupal community, Johnnie is known for presenting at conferences around the country on an array of subjects including DevOps, project estimation, automation and more. His skills and expertise have been honed through his work with Music City Networks, BriteSparkz, Real Time Data and TopServe, Inc. He came to Promet with a wealth of experience managing software development projects in numerous languages and platforms. At Promet, he has spearheaded projects which involved multi-site Drupal migrations, complex integrations and custom functionality/module development.
Since 2009. Promet has experienced continued annual double-digit growth. New business and customer retention have soared, leading to increased sales, revenue and profit. As part of the growth strategy, Promet promoted Fox with an aim to put technology on the forefront of its mission. "As CTO, I hope to nurture our already-thriving culture and cultivate Promet's quality, agility and high performance," said Fox, "I would like to be known as one of the people that leads Promet, not only in growth as a company, but also in building a cutting edge team."
"Johnnie is a quiet man with a calm demeanor; his disarming temperament allows for inspiring discussions in which you can brainstorm without risk of judgement. But, don't let his mild-mannered presence fool you. He is passionate, curious, observational and a bit of a perfectionist. As a leader, he pushes his team toward greatness," said Andy Kucharski, Promet Source President. "As Promet Source continues to grow, I trust Johnnie Fox to guide our company to become more agile in its identification and adoption of new technologies."
About Promet Source: Founded in 2003, Promet Source is a leading interactive development firm that implements open source tools (specifically Drupal) to deliver high-value web and mobile application development & support. Promet offers a turn-key solution delivered by experts in the field: Sprint 0 planning (Agile concept development), design, architecture, development and deployment. After deployment, Promet provides ongoing support & maintenance. Our consultants have deep technical expertise and are recognized as leaders within the Drupal community. Promet serves clients globally across multiple industries-specializing in government, higher education, non-profits, start-ups, healthcare and professional services.