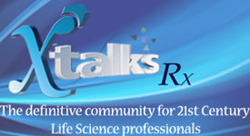 Toronto, Canada (PRWEB) July 30, 2014
While administrative claims and other data have been available in health services research for a relatively long period of time, there has been an upswing in interest regarding the use of these 'big data' for comparisons of interventions under actual practice conditions.
By combining today's powerful computer technology with the plethora of data available in the digital era, 'big data' holds significant promise for identifying optimal interventions for specific patient populations. For pharmaceutical, device, or diagnostic manufacturers, this can mean conducting comparative effectiveness research in a more cost effective manner and with shorter timeframes than traditional prospective research.
However, given these data are often collected for reasons other than the specific research project being considered, there are also limitations and potential pitfalls when analyzing existing data that must be incorporated into analysis plans.
For more information or to register for this webinar, visit: Leveraging 'Big Data' - Methodological Considerations in Health Services Research.
About Xcenda
Xcenda is a strategic consulting firm with 20 years of experience applying real-world expertise in health economics and outcomes research, reimbursement, health policy, market research, and market access strategy. As part of AmerisourceBergen Corporation, a leading global healthcare solutions company, Xcenda supports global pharmaceutical companies as well as emerging pre-commercialization phase firms with challenges such as developing an evidence package to optimize access in key global markets, predicting product performance, and identifying reimbursement strategies and programs to maximize patient access. From development through market maturity, Xcenda helps manufacturers identify, demonstrate, and deliver their brand's value proposition to key healthcare stakeholders. For more information visit http://www.xcenda.com/.
About Xtalks
Xtalks, powered by Honeycomb Worldwide Inc., is a leading provider of educational webinars to the global Life Sciences community. Every year thousands of industry practitioners (from pharmaceutical & biotech companies, private & academic research institutions, healthcare centers, etc.) turn to Xtalks for access to quality content. Xtalks helps Life Science professionals stay current with industry developments, trends and regulations. Xtalks webinars also provide perspectives on key issues from top industry thought leaders and service providers.
To learn more about Xtalks visit http://xtalks.com.
For information about hosting a webinar visit http://xtalks.com/sponsorship.ashx.
Contact:
Michelle Tran
Tel: +1 (416) 977-6555 ext 352
Email: mtran(at)xtalks(dot)com