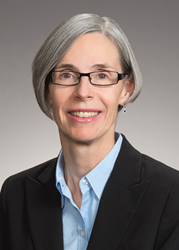 Las Vegas, Nevada (PRWEB) July 29, 2014
The Board of Governors of the State Bar of Nevada has reappointed Holland & Hart LLP's Connie Akridge to serve as a trustee of the Nevada Bar Foundation. She currently serves as President of the Foundation. Akridge served as President of the State Bar of Nevada from 2011-2012.
Akridge is a partner at Holland & Hart in Las Vegas, providing tailored counsel on a wide variety of litigation and regulatory/administrative matters to insurance and healthcare clients for more than 25 years. She regularly advises HMOs, managed care organizations, health insurers, hospitals, physicians and ancillary providers regarding state and federal insurance and healthcare laws and regulations relating to licensing/authorization, mergers and acquisitions, integrated delivery system developments, fraud and abuse, patient safety and privacy. She frequently advises clients regarding strategies in responding to the implementation of the Patient Protection and Affordable Care Act.
Akridge also represents clients in state and federal courts and before administrative agencies in managed care, insurance, and reinsurance matters. She provides legal assistance to captive insurers and Liability Risk Retention Groups throughout all phases of their existence.
About the Nevada Bar Foundation
The Nevada Bar Foundation is established by the State Bar of Nevada as a 501(c)(3) non-profit organization, whose purpose is to promote law related education programs and to assist in the development of legal education to state bar members. They also work to promote the provision of legal services to the poor, victims of domestic violence, and to children protected by or in need of protection of the juvenile court.