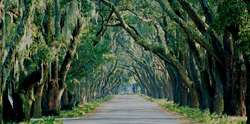 Distinguished Emerald Club of the World
Hilton Head, SC (PRWEB) July 30, 2014
Belfair, a private golf community in Bluffton, has been awarded the prestigious Platinum Club of America designation and is ranked among the Top 35 Residential Communities in the country.
Being a Platinum Club of America 5 Star Private Club places Belfair in the top four percent of private clubs across the United States, and is an honor only 235 of an eligible 5000 clubs attain. Other categories of club recognition include: country clubs, golf, city/dining, athletic, and yacht.
But that's just the tip of the iceberg when it comes to the honors given to Belfair. It also landed on Golf Week's list of 2013 Best Residential Golf Courses. Belfair is also a Distinguished Emerald Club attained by only the finest clubs in the world. Yes, golf is world class at Belfair but the community offers much much more.
After a drive through the Avenue of the Oaks at the community's entrance, folks will quickly know they've arrived somewhere truly special. Ancient oaks and its scenic setting along the Colleton River define Lowcountry paradise. Amenities include a 9,200 square feet state-of-the-art fitness center with a variety of fitness programs, two swimming pools, tennis services, certified personal trainers, spa services, a dog park and more.
This 1,100 acre award winning Belfair real estate development is always bustling with excitement. Here's a small glimpse of what's happening at Belfair this fall:
BELFAIR SOCIAL CLUB EVENTS
September 13th – the fall social season kicks off with the Tailgate Party on the Lawn. It's a chance to show off their team spirit and athletic abilities. Folks can also enjoy the outdoor projection screen while sampling tailgate favorites hot off the grill.
September 24th – "Diva for a Day" Golf event. One-Day Member Guests can come and play! Sign up starts on August 18th!
Beginning on October 23rd, Belfair's Father Son Tournament is arguably is one of the most popular events of the year. The competition includes 36 holes of medal play using a unique Better Ball of Partners format where each player must only count their best 9 holes on Par 3's, 4's and 5's to reach an aggregate team score.
November 24th – Tennis for Turkeys. This annual Thanksgiving "food raiser" event will be hold on Monday, November 24th. The price of admission is non-perishable food items for Bluffton Self Help plus a small cash charge for refreshments.
MORE FUN BELFAIR SOCIAL CLUB EVENTS
The Belfair Dinner Club meets six times a year in members' homes. The purpose of this group is not just to sample gourmet food, it is about making friends.
For those who have a green thumb or just want to appreciate the talents of those who do, the Belfair Garden Club is blooming fun. The group takes outings and has fun get togethers to improve their gardening skills.
For the indoors type, there are plenty of activities too. There are regular Mahjong and Canasta games, and Bridge games are scheduled weekly.
Belfair offers a family and pet friendly experience with the feel of a laid-back small Southern town within the neighborhood. This Belfair real estate development consist of luxurious homes and golf cottages with varied architectural styles and is located just minutes from America'sa favorite beaches on Hilton Head Island and historic Savannah, Georgia. Many homes there have spectacular views of the Colleton River.
Take a peek at Belfair homes.
There are also many reasons to get out and take in the area's natural beauty. Bluffton is ideally located just minutes from Hilton Head and provides everything a thriving community needs while preserving its historical heritage. For folks headed to the Lowcountry this fall to see Belfair, here are several local events in Bluffton to get a taste of Lowcountry living:
BLUFFTON FALL FESTIVALS NEARBY
August 23rd – The Bluffton Boiled Peanut Festival is a family favorite in the area. The daylong festival includes a boiled peanut cook-off and bake-off, a boiled peanut eating contest and live music.
September13th - The 5th annual Hilton Head Island Italian Heritage Festival. A number of booths will be dedicated to traditional Italian foods, such as cheeses, breads, pasta, fish, meatballs, sausage and calzones and delicious sweets.
September13th – The Run for the Brave race benefits Operation Homefront assisting military families during tough financial times by providing food assistance, auto and home repair, vision care, travel and transportation, moving assistance, essential home items, and financial assistance. Wounded Warriors are a specific concern for Operation Homefront Heritage Golf Group has teamed up with Palmetto Running Company to organize and facilitate the event.
This private golf community in Bluffton is the epitome of Southern luxury living and provides social club activities and amenities for both indoor and outdoor fun. For buyers searching for a friendly waterfront neighborhood in Bluffton, contact Johnny Ussery or Tom Jackson of Gateway Realty to showcase the area and the latest Belfair real estate listings.
Call Tom Jackson at 843.757.7710.
About Real Estate Scorecard:
Real Estate Scorecard writes unbiased real estate reviews providing in-depth information about popular gated communities in Florida, Georgia, North Carolina, South Carolina, and Tennessee, all in an effort to help people discover where to retire in the Southeast.
Website: http://realestatescorecard.com