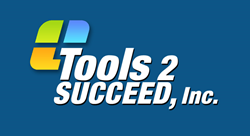 43 million Americans have physical or mental disabilities. Too often, they are excluded from the mainstream of American life by attitudes and inaccessible environments.
Westlake, Village, CA (PRWEB) July 31, 2014
The "Accommodating Employees with Disabilities in California" e-Learning course was developed by Jacquiline M. Wagner, Esq., and is pre-approved by HRCI for 2 California credits.
According to The Council for Disability Rights, 43 million Americans have physical or mental disabilities. Too often, they are excluded from the mainstream of American life by attitudes and inaccessible environments. Sixty-seven percent of all people with disabilities are unemployed, even among college graduates. Each of us has a 20 percent chance of becoming a person with a disability, and a 50 percent chance of having a family member with a disability.
Hiring and accommodating disabled workers can offer a number of important economic, legal, public relations, and productivity advantages for a business, while helping to limit potential liability due to non-compliance.
Employers who don't overlook disabled candidates and employees also have a larger talent pool from which to recruit for specialized positions and promotions. The Houston Chronicle reports that from a public relations standpoint, hiring and accommodating disabled workers can create a more positive image for your business. By establishing a reputation as a company that offers a more diverse workforce, you may be more attractive to prospective employees, customers, and business associates.
Of course, the greatest advantage to employing and accommodating the disabled is limiting liability by complying with the various federal and state laws pertaining to disability in employment.
Wading through the "landmine" of issues surrounding accommodating and engaging disabled employees can seem daunting for most California employers. After all, in the last ten years, it has been the most heavily litigated area of HR law.
In this course, students will learn:

What a "disability" actually is
The "bundle of rights" afforded disabled employees and persons who "associate" with them
What a "reasonable" accommodation is
What "essential functions" of a job are and how they impact the obligation to accommodate
What an employer can and cannot ask a disabled employee
The steps for effectively responding to a request for an accommodation
Best practices for engaging in the "interactive process"
What "undue hardship" is
Avoiding litigation landmines
About Tools 2 Succeed, Inc,:
Tools 2 Succeed provides business training, consulting, and coaching services to facilitate organizational growth and change. Services include onsite employee development training, leadership workshops, outplacement services, behavioral assessments, and an extensive offering of e-learning courses. We are based in Southern California and have a worldwide team of facilitators who can provide onsite training and consulting at your location.
Tools 2 Succeed is an Approved Provider of the Human Resources Certification Institute (HRCI), offering fun and interactive public workshops, webinars, and online e-Learning courses for HRCI recertification credit.
About Jacquiline M. Wagner, Esq.:
For almost twenty years, Ms. Wagner has enjoyed training hundreds of employers and supervisors in an assortment of industries concerning all aspects of employment law, including sexual harassment prevention, sensitivity training, I-9 procedures and No-Match Letter protocols, alternative work schedules, reasonable accommodations, as well as a wide array of MCLE topics.