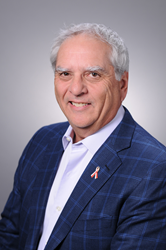 Gaithersburg, MD (PRWEB) July 29, 2014
Patients in need of a dentist near Gaithersburg, MD can now benefit from Dr. Steven Rice of the Advanced Laser Gum Surgery-Institute of Washington, who now accepts new patients from the Gaithersburg area. Dr. Rice offers a number of treatments for a variety of conditions, and the practice has become known for using some of the most advanced and innovative techniques and procedures available. Dental implantation is one such procedure, and the practice frequently treats patients in need of dental implants based on Cone Beam imaging. This allows Dr. Rice to benefit from the images that are produced by the Cone Beam system, which are three-dimensional, high definition x-rays.
Through the use of the Cone Beam system, Dr. Rice is able to have very precise data that he can use in determining the proper course of action for dental implants. The proper size and the ideal placement of the implant can be determined with exceptional ease and speed, all while greatly minimizing the patient's exposure to radiation, as the Cone Beam only produces a very low dose. Since the Cone Beam system is able to provide a clear view of the bone structure and the facial nerves, patient discomfort is easily minimized, making many of the procedures performed by Dr. Rice minimally invasive.
One of the most common procedures in which this dentist near Gaithersburg uses the Cone Beam system is for dental implants. It has been reported that 69 percent of adults between the ages of 35 and 44 have lost at least one permanent tooth, while 26 percent of adults over the age of 74 have lost all of their permanent teeth. Given this high rate of incidence, the availability of an effective long term solution is vital. Since dental implants are placed into the jaw bone, the implants are very secure, have exceptional longevity, and are the preferred method of tooth replacement.
Any patients who are in need of a dentist near Gaithersburg and are interested in learning more about the procedures performed by Dr. Rice should contact the office to schedule an appointment. The doctor may need to determine the eligibility of each individual patient with regard to dental procedures.
About the Doctor
Advanced Laser Gum Surgery- Institute of Washington is a periodontal practice offering patients personalized dental care in Rockville, Maryland since 1981. Dr. Steven N. Rice received a Doctor of Dental Surgery degree from the University of Maryland School of Dentistry. He continued his education as a General Practice Resident in the United States Army, where he was awarded a Medal of Commendation. He studied periodontics at the Medical College of Georgia and was recognized as a Diplomat of the American Board of Periodontology upon completion. Dr. Rice is part of one percent of dental professionals providing the LANAP® FDA cleared laser procedure for gum disease treatment. To learn more about Advanced Laser Gum Surgery Institute of Washington and their dental services, visit their website at http://www.advancedgumsurgery.com and call (240) 747-7355.