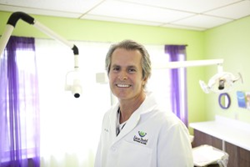 The new website is state of the art and has plenty of information...
Lauderdale, FL (PRWEB) July 30, 2014
Everyone knows that the internet is the absolute center of information and communication for basically everyone. Whether people are looking for something to buy, trying to reconnect with friends, or searching for something like a dentist, the internet is pretty much always going to be the go to resource. That is precisely why Sierra Dental in Lauderdale Florida is so happy to announce the launch of their brand new website which will bring their web presence into the modern age. Whether a person wants to know what the Sierra Dental group does, or where they are located, they can now get all of that information with just a few clicks on their awesome new website.
The new website is state of the art and has plenty of information regarding services and contact information, so whatever someone is looking for should be easy to find. Another major benefit of Sierra Dental's brand new website is the fact that they have information about the dentists and staff at each location so it's easy to learn a little bit about the group. Connecting with patients is a big part of the industry and this is just another way that the dentists and staff are working to improve their patients' experience and make going to the dentist just a little bit easier.
They encourage prospective patients to take a look around the brand new website and see all that is available about this great dental group. There is so much information and so many answers to common questions that it's almost guaranteed for people to find what they're looking for. Of course it is also incredibly easy to contact whichever location is convenient to ask any additional questions or schedule an appointment.
Sierra Dental is committed to providing the best dental work and best patient support in the area and this is just another way they're actively improving their service. Nobody can compete with Sierra Dental in Lauderdale Florida. They encourage anyone who is interested to call them with questions, or to schedule an appointment. Check out their brand new website. For those who are behind on dental visits or just want to switch to a new dentist, this is absolutely the best time to check out Sierra Dental. It's surprising how much they can help.
For more info:
Sierra Dental
4001 N Ocean Dr #202 Fort Lauderdale, FL 33308‎
(954) 351-6980