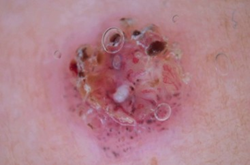 Australia is now seeing a reduction in Melanoma mortality rates among younger people
Los Angeles, CA (PRWEB) July 30, 2014
The Surgeon General's Call to Action to Prevent Skin Cancer report released today highlighted skin cancer as a major public health problem.
Paul Elmslie, CEO of skin cancer education provider HealthCert International says that the efforts by the government and health care providers in Australia over the past several years should provide a shining example of how a coordinated approach can help manage the growing incidences of skin cancer.
"Australia's long running 'Slip, Slop, Slap' public education campaign has been very effective in raising general awareness around skin cancer prevention and the dangers of excessive UV exposure. What's really encouraging is that for the first time in many years Australia is now seeing a reduction in Melanoma mortality rates among younger people." Mr. Elmslie said.
Mr. Elmslie said the knowledge and experience his company had gained in training over 5,000 general and family doctors in Australia, placed the company in a position of authority to help with the expansion of essential skin cancer management skills into the US primary care health system; by providing a number of specialized, university certified post graduate education programs.
"Public education is but one aspect in trying to alleviate the issue. Of critical importance is ensuring that our communities have access to convenient and affordable care, with increased numbers of medical providers with the skills and confidence to effectively diagnose and manage skin cancer. This has been the case in Australia where many family doctors are now at the forefront of skin cancer management and care." Mr. Elmslie said.
HealthCert International welcomes the evaluation and prevention initiatives suggested in the Surgeon General's report and looks forward to working with various stakeholders to explore options that help manage America's most common cancer.
"In many respects it's a numbers game. The more people that can get checked, the more likely skin cancers can be detected and managed early. It's a fact, early detection of skin cancer saves lives " Mr. Elmslie said.
Skin Cancer in America – 3 Quick Facts
1. Affects 5 million people annually
2. $8.1 billion annual cost
3. In excess of 9,000 people lose their lives every year – more than one person every hour of every day
For more information on the range of post graduate education programs conducted by HealthCert International in collaboration with the University of Queensland please visit;
http://www.skincancercourses.com
For more information on The Surgeon General's Call to Action to Prevent Skin Cancer report please visit;
http://www.surgeongeneral.gov/library/calls/prevent-skin-cancer/exec-summary.html
For general information on skin cancer, please visit;
http://www.skincancer.org/