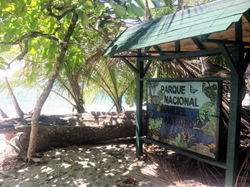 The increase in price may be seen as inconvenient, but in the long-run, it will play a role in enhancing the experience for visitors and preserving the beauty of our beaches, rainforests, and mountains. It will be worth it.
Manuel Antonio, Costa Rica (PRWEB) July 30, 2014
The National System of Conservation Areas (SINAC) has announced changes coming to national parks throughout Costa Rica in the coming months, including an increase in park entrance fees effective August 1, 2014.
Tulemar Vacation Homes Rentals & Sales in Manuel Antonio, Costa Rica, the area's top rated resort, is located just minutes away from Manuel Antonio National Park, the top visited park in the country. "The majority of our guests make sure to visit the national park while they're here. We've already let future guests know about the upcoming changes, and we don't expect it will cause a reduction in park visitors this upcoming season."
In an announcement issued April 30th, SINAC refers to the plans as "the most important transformation in decades," working with the government to invest 900 million colones, approximately 1.8 million USD, to address conditions in each conservation area. This will include renovations in infrastructure, electrical systems, restrooms, and interior/exterior reparations to park offices and buildings.
The new fee schedule represents, for the most part, a single rate applied to all visitors. In some cases, the admission fee reflects the services offered at that location and the existing tourism base.
Former deputy environment minister Ana Lorena Guevara comments, "In a complex financial situation in which what you have is just enough to pay payroll and operating, we think that this adjustment is necessary. The entrance fee is a way to support the efforts of the country to preserve 169 protected areas."
All proceeds for the adjustments will be deposited to the National Park Fund.
"It's important to nurture these protected areas in our country," says Mari Borge, concierge at Tulemar. "The increase in price may be seen as inconvenient, but in the long-run, it will play a role in enhancing the experience for visitors and preserving the beauty of our beaches, rainforests, and mountains. It will be worth it."
Manuel Antonio National Park will raise its entrance fee to visitors from $10 to $16 plus tax. Click here to view the full list of National Parks and new rates. (List translated from Costa Rica's official news source La Nacion, May 9, 2014.)