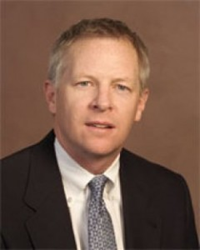 "The new patient special is a great way to get introduced to chiropractic treatment..."
Wichita, KS (PRWEB) July 31, 2014
Dr. Jeff Drake at Drake Chiropractic is one of the most respected and well known chiropractors in the area and he has really made a business out of helping people improve and feel better. He is constantly working with new and return patients to improve treatments, get better results, and lead pain free lives. Those who are in pain or experience daily suffering should definitely contact Dr. Drake!
The good news is for those who have never visited Drake Chiropractic, Dr. Drake is offering a new patient special currently that is definitely motivation to get in to the office and get started on the path towards feeling better. The new patient special is a great way to get introduced to chiropractic treatment so call now and schedule a free consultation; it might be surprising just how much help they can offer for any number of pains or problems.
This new patient special is really a great deal because it is definitely going to at least provide a starting point for dealing with pain. Not all aches and pains can be treated, but most can, so this is a free opportunity to come in and have a consultation to decide if this treatment is the right treatment. If Dr. Drake decides that treatment is the right course, he can help form a treatment plan right on the spot and in most cases can provide treatment that same day! It's possible to start feeling better in just one day!
If this free special isn't enough to get Wichita residents in to Drake Chiropractic, then nothing will, so give them a call today and schedule a free consultation. No matter what pain someone is experiencing, what is causing it, or how much they are suffering, Dr. Drake and his staff can make things better. Now is the opportunity to take control of life and start working to feel better and with Dr. Drake's help it is absolutely possible to lead a pain free and comfortable life again. Whether it's long term suffering or a recent injury, there will never be a better time than now to get it treated and start feeling better again. So get in touch with them today.
For more info:
Drake Chiropractic
154 S Rock Rd Wichita, KS 67207
(316) 651-0156
http://www.drakechiropractic.com/