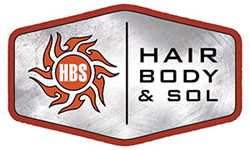 We are so honored, grateful, excited and humbled to have celebrated our 10 year anniversary as a salon family. The next decade will be even more beautiful than the last!
Vista, California (PRWEB) July 31, 2014
Hair Body & Sol Salon Celebrates its 10th Year Anniversary
Hair Body & Sol Salon (HBS) celebrated its 10th year anniversary in April. HBS is starting a new decade of beauty, passion and charity with the launch of a new website, http://www.hbssalon.com. The Salon has been running successfully for over ten years, providing its valued customers, known as the HBS Family, with high end hair and salon services. Hair Body and Sol serves clients from all over southern California with two locations in San Diego and one location in Ketchikan, Alaska. HBS has grown to be one of the most sought after salons in San Diego led by the creator, CEO and master stylist Beth Whitfield (http://www.TheBethWhitfield.com).
Hair Body & Sol has developed a team of beauty industry professionals who give the utmost attention to detail and have a wealth of experience and continuous education in creating beauty in San Diego for over a decade now.
Creator of Hair Body & Sol, Beth Whitfield and her husband Brian Whitfield are both educators at heart, Beth is also a Premiere National Color Educator for John Paul Mitchell Systems and Brian has been an associate professor for nearly 15 years. Together they make sure the hair artists at HBS are the most educated stylists you can find.
Beth told us: "HBS [Hair Body and Sol] is so much more than a typical salon. We strive to treat our clients like family and to make them feel beautiful on the inside as well as on the outside. That is why our motto is 'awaken your natural beauty'. Shopping around for a new stylist is one of the scariest choices both women and men face. In today's world of technology often times the first view of a salon is their web presents. Thanks to the design of Oncore Marketing and Media of Irvine [California], we now have a website that better represents our efforts to strive for the next level of success, while maintaining our humble beginnings and our focus creating beauty. At hbssalon.com a guest can read about our 'HBS Artists' and their specialties giving them the chance to select the right fit for their needs, they can request an appointment online, they can see our videos and read about our charity events, such as our annual http://www.hbssalon.com/lifemakeovers event, check out our calendar of events, specials, promotions, we are very excited about the new website."
Having come to San Diego from the east coast by way of the United States Marine Corps, Beth's husband and HBS President, Brian Whitfield is a rated disabled Gulf War veteran. You can't help but feel the passion Beth and Brian have for their salons and more so for their HBS Family. This power couple are doing all they can to supply education, spark passion, create careers and share beauty every day with their growing HBS Family.
###
For more information about Hair Body & Sol Salon, visit its official site at http://www.hbssalon.com/. To know more about the company's creator, Beth Whitfield, you can also check out http://www.thebethwhitfield.com. Should you have any questions regarding HBS services, call 760.631.0034 or 760.631.0035.
Company: Hair Body & Sol, Inc.
Contact: Brian Whitfield
Address: 35 Main Street, Suite C-120, Vista, California 92083
Phone: 760.631.0034/ 760.631.0035
Website: http://www.hbssalon.com
Email: brian(at)hbssalon(dot)com