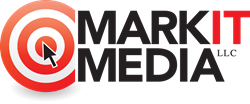 Utilizing Markit Media's own growth strategy lends great advantages for every company Markit Media works with.
Scottsdale, Arizona (PRWEB) July 31, 2014
Over the past five years Markit Media has relentlessly pursued success. Markit Media is a strategic business and has aggressively grown their marketing services to a full service marketing firm, over the past five years. The expansion of offered services and office space is a clear reflection of the customers that trust and support Markit Media. Along with our print services Markit Media now offers email campaigns, organic SEO, content marketing, promotional products, real time analytics, HTML/ CSS development, and E-Commerce websites.
Markit Media can now offer every marketing service a company could ever need. From an idea to a tangible product, Markit Media is now a one stop place for all marketing needs. Utilizing Markit Media's own growth strategy lends great advantages for every company it works with. Partnering with a full service marking firm is a wonderful way to cut cost and conserve time. Finding a dependable company with people that are easy to work with can feel like hitting the jackpot! Full service marketing firms are ideal but often expensive. Markit Media now offers SEO packages geared towards Scottsdale's local business owners, with the best prices. Exceptional quality can be expected from printing to web design. Now Markit Media specializes in organic SEO, email campaigns, online lead generation, public relations, and social media. Markit Media has always offered graphic design services, now they make promotional products. If your company will be attending any up coming trade shows Markit Media can now make promotional merchandise.
Many factors have contributed to Markit Media's success. The ability to navigate the ever changing economic climate has allowed Markit Media to not only stay afloat, but to thrive in the modern market. Markit Media opened their doors in 2009, after the harsh economic down turn. Now in 2014 Markit Media is redrawing Scottsdale's companies. Steve Conn and his partner Andrew saw an opportunity. People are surprised to hear that the Phoenix market is designed with small business owners in mind. Phoenix Mayor Greg Stanton issued a statement: "We're moving in a new economic direction -- one that creates real opportunity for business owners and entrepreneurs." This intentional shift in economic strategy empowered small business owners, and Markit Media just happens to be in business for the same reasons. Markit Media can design and create the product all here in Arizona. Markit Media's technique of providing the professional strategic thinking of a large agency, but operating with the agility and hands-on client focus of a small firm is a rare combination found here in Scottsdale, Arizona.