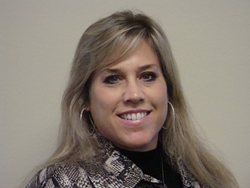 Pittsburgh, PA (PRWEB) July 31, 2014
Industry veteran Deborah Dull, SCRP, SGMS-T, joins AIReS as a Global Account Manager, based at the company's Gulf Coast Regional Office.
On the decision to join the company, Ms. Dull said, "The incredible people and the aggressively innovative approach to AIReS' business model is what brought me onboard."
Ms. Dull spent 24 years in multiple roles with increasing responsibility in relocation management. For the past 19 years, the focus of her career has been in sales and business development. She has also served on the Mobility Magazine Editorial Advisory Committee and the Worldwide ERC® Global Workforce Symposium Planning Committee.
"We are very excited to have Debbie join AIReS in the Gulf Coast region," said Jim Markle, Vice President West. "Debbie has 25 successful years experience in the relocation business and we felt was better to join forces instead of continuing to compete."
Ms. Dull will be servicing strategic AIReS client relationships in parts of Texas and Georgia.
She holds her SCRP® and SGMS-T™ designations through the Worldwide ERC®.