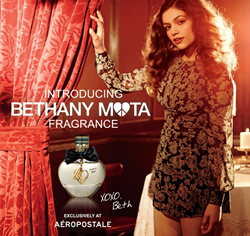 July's celebrity endorsement campaigns were pretty diversified but my top pick is Bethany Mota and her new fragrance with Aeropostale. -Evan Morgenstein
Cary, NC (PRWEB) July 30, 2014
CelebExperts, the premier corporate consulting and celebrity talent procurement agency, has evaluated a star-studded list of new celebrity endorsements and hand-picked the Top 5 Celebrity Campaigns in the month of July. Today's big name professional athletes and TV/Film stars are often the first celebrities to rush to mind when businesses are searching for a celebrity spokesperson. CelebExperts maintains that it is important to pay attention to the ever-changing trends in the marketplace. The agency has continued to follow a new trend in the industry that points to social media channels like YouTube and the six second video sharing service Vine as new avenues to discover compelling celebrity spokespeople.
"Our clients are constantly pushing us to pinpoint where their potential consumers are turning for information about company products and/or services. With these two intriguing new endorsement deals for Bethany Mota and Logan Paul, it's clear there is a paradigm shift in the marketplace slowly evolving from commercial brand celebrities to those who have a rabid following and trust numbers through the roof!" commented CelebExperts CEO Evan Morgenstein.
Here is the list of the Top 5 Celebrity Campaigns of July:
Bethany Mota & Aeropostale: YouTube's 18 year-old DIY diva collaborated with teen clothing retailer Aeropostale in 2013 to create her own clothing line and this week she released her first signature fragrance with the brand!
Logan Paul & Hanes: Six seconds is all Logan needs to entertain the masses of the Vine mobile app universe. He has partnered with Hanes on a campaign to promote their new line of X-Temp wear through a series of documented challenges suggested by viewers.
Demi Lovato & Sketchers: As a part of the generation that grew up wearing Sketchers, this Disney starlet turned pop sensation is the perfect spokesperson to reintroduce the brand to a new generation of youth in her upcoming TV and print ad campaigns.
Tom Wopat/John Schneider & AutoTrader: Just some good ole' boys never meaning no harm! AutoTrader enlisted the help of the Dukes and their trusty General Lee to create TV ad spots for a newly designed mobile app platform that has already greatly boosted consumer interactions.
Britney Spears & The Intimate Collection: Britney's sultry curves drove home her iconic late 90's pop hits and her upcoming line of intimates for women is a logical personal branding move that seems long overdue.
About CelebExperts
CelebExperts was created by industry veteran Evan Morgenstein who has a diverse background in talent representation, brand activation, sponsorship procurement, celebrity acquisition, licensing, and other areas of expertise revolving around the utilization of and achieving the greatest impact from a celebrity. For a more formal discussion about the opportunities your company may have for a celebrity spokesperson, please contact evan(at)celebexperts(dot)com, or to speak directly to a corporate consultant call (919)459-5426.