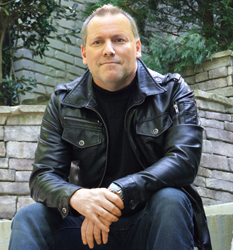 "Home invasions are on the rise in the United States," said Frankel. "The severity of these acts demands better cataloguing by law enforcement."
Atlanta, GA (PRWEB) July 30, 2014
Jordan Frankel, commonly known as the The Security Sensei, is an internationally renowned security consultant and victims' rights advocate. Mr. Frankel continues to warn women and families about the rise of one of America's most underreported crimes: home invasion. Mr. Frankel, the Founder and Executive Vice President of Global Security Experts (GSE), Inc. is pressing law enforcement agencies to start recording the number of home invasions committed each year, so citizens can better protect themselves against this increasingly deadly threat.
"Numerous times, many law enforcement and city officials have told me off the record that cities have no desire to advertise violent crimes in their communities," said Frankel. "This means that often, violent home invasions are lumped into categories like burglary, which does not communicate the violent nature of many of these incidents."
Unlike burglars, home invaders deliberately target occupied dwellings with the intention of using fear, intimidation and violence to obtain valuables. Home invaders operate in a violent brazen fashion, working quickly to enter and exit your home in a brief time window. Homeowners who refuse to comply with invader's demands can be met with violence upon themselves or their family members. Unfortunately, a kicked-in door is typically the beginning of most home invasion nightmares that may include robbery, kidnapping, rape or worse.
"Sadly, home invasions are on the rise in the United States. Criminals strike indiscriminately in quiet towns, wealthy suburbs, middle class neighborhoods and counties nationwide. The criminals responsible for this terror have no regard for human life; they will murder or maim to steal valuables and other precious items. The severity of these acts demands better cataloguing by law enforcement because this information can enable women and families to guard against this heinous crime," states Mr. Frankel.
Consider the following frightening statistics:

1 of every 5 homes will experience a break-in or violent home invasion.
78% of break-ins occur forcibly through a locked door.
Enter OnGARD™, the patent pending security door lock/brace designed by GSE. Five years in development, the unique two-piece design utilizes both the strength of the floor and the same space age polymer used in US fighter planes. "OnGARD™'s remarkable strength easily resists blows from kick-ins, shoulder slams and even sledge hammers," says Mr. Frankel.
Without OnGARD™ a door frame will likely splinter and separate from a deadbolt during a home invasion. For example: An average sized male using a 5 pound sledgehammer can easily destroy the door frame and/or deadbolt with just a few quick blows, leaving a family vulnerable to a burglar or attacker. Doors protected with the OnGARD door brace can withstand a force up to 1800 lbs PSI.
"An alarm system alone cannot keep your family safe," said Frankel. "An alarm system typically sounds only after a break-in has occurred, which means the intruder in most cases has already entered the home. Sadly, criminals can do the 'unthinkable' between an alarm sounding and the police arriving on scene. And law enforcement may not respond for as much as 30 minutes!"
A typical homeowner can install OnGARD™ is less than 10 minutes. For only $99.00 dollars, this extraordinary device could quite simply save your life. Get one step ahead of the criminals and install OnGARD™ today.
About Global Security Experts:
For nearly two decades, Jordan Frankel has led the professionals at Global Security Experts in providing affordable, customized home security solutions for the everyday citizen. Global Security Experts offers the latest state-of-the-art security devices and physical deterrents to home invasion, as well as on-site training to families, businesses and individuals worldwide. Frankel, known as the Security Sensei, is a highly trusted authority in the field of residential security. He has completed home security makeovers and trainings for celebrities, high-profile business executives, and even a former President of the United States. Frankel and his revolutionary security inventions have been featured on several national television shows and in news outlets throughout the country, including The Oprah Show, The Rachael Ray Show, Fox News, The Boston Herald and more. Additionally, Frankel has authored countless articles for a variety of the most respected security publications worldwide. To learn more and to find out what Global Security Experts can do for you, visit http://www.globalsecurityexperts.com.