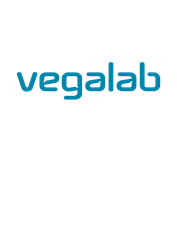 'As we continue to grow our brand both locally and internationally, it's imperative that we stay engaged with the latest trends that are directly affecting today's growers.' -Jill Duggan, CEO of Vegalab LLC
West Palm Beach, FL (PRWEB) July 31, 2014
Vegalab the formulator and manufacturer of environmentally responsible agricultural products rooted in sustainability, announced today that they will be showcasing their all natural line of sustainable products at some of the agricultural industry's most important trade shows and summits.

Vegalab will be exhibiting at the Nursery/Landscape Expo in San Antonio, August 14-16 at booth #105. This show draws more than 6,500 attendees and exhibitors each year and is considered to be a premier networking and showcasing opportunity for both buyers and sellers.
Vegalab will attend the Citrus Expo in Fort Myers August 15-17. This expo is the premier seminar and trade show program for citrus growers and industry professionals in Florida.
Vegalab is also exhibiting at the Farm Chemical International (FCI) Trade Summit in Las Vegas August 26-28 at booth #33. This summit is a leader in organizing meetings for crop input producers and distributors around the world. This year they are expecting more than 600 attendees from over 100 companies and 30+ countries.
Vegalab will be showcasing its Vegalab branded line of commercial agricultural products as well as its SUPREME GROWERS® Home Gardening Kits and experienced gardener products.
Vegalab's line of commercial products is highly effective for large agriculture, nurseries, turf and landscape. Their fertilizer and pesticide products combat a variety of plant diseases, pests, and nutritional deficiencies in an all-natural and environmentally responsible manner.
Supreme Grower's gardening kits contain highly concentrated fertilizers and soil microbes in powder form that are individually packaged pods (similar to a sugar packet). Each 5 gram pod yields a gallon of fertilizer by just adding water– that's the power of pods!
There are two kits to choose from: All Purpose Kit to grow fruits, vegetables and flowers, and the Herb & Leafy Greens Kit. Both kits include OMRI listed ingredients and a proprietary 3-Step System that takes the guess work out of gardening, creating healthier soils that support more robust plant growth.
"As we continue to grow our brand both locally and internationally, it's not only important that we generate awareness about our products , it's imperative that we stay engaged with the latest trends and issues that are directly affecting today's growers and everyone involved in the industry, " said Jill Duggan, CEO of Vegalab LLC. "These shows are a great learning and networking opportunity. We look forward to building new relationships and encourage anyone attending to come by and see us."
About Vegalab LLC
Vegalab LLC is a global leader in formulating and manufacturing environmentally responsible agricultural products rooted in sustainability. Their unyielding commitment to produce eco-safe, all natural products that are based on years of biological research and patented technology has positioned the company and its Vegalab and SUPREME GROWERS® brands for rapid growth and advancement. The results are breakthrough products that increase productivity, decrease residue in crops, decrease waste and reduces the chemical footprint on the land. Vegalab is an agricultural destination for responsible solutions for farming, landscaping, gardening, and home horticulture. Corporate headquarters is Geneva, Switzerland managed by David Selakovic, President of Vegalab S.A. and North American headquarters is West Palm Beach, Florida managed by Jill Duggan, CEO of Vegalab LLC. http://www.vegalab.com
For more information contact:
Angela Betancourt, Communications Mgr.
Vegalab, LLC
angela(dot)betancourt(at)vegalab.com
(302) 298-0888 Ext. 704