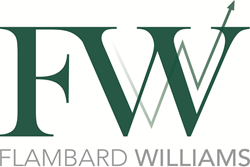 Solid advice and great opportunities with Flambard Williams
(PRWEB UK) 30 July 2014
Flambard Williams are one of the leading companies in the UK advising on student property. Sheffield is one of the most popular university towns and Flambard Williams can now release a brand new student development which pays over 8% fixed income per year.
In a recent survey by The Move Channel, student property was voted the most popular investment of 2014. TheMoveChannel.com Director Dan Johnson comments: "Investors have consistently shown a preference in 2014 for products offering high returns on low fees, which has made student property and alternative assets ideal opportunities. Student housing is one of the biggest property sectors of the year."
Sheffield has over 60,000 students and our development is perfectly located for both universities. With the development comprising of over 178 studios with WiFi, personal bathrooms, kitchen facilities, communal games rooms, which include pool tables and gyms, the development will no doubt sell out in the short term. These features, together with the fantastic potential growth and solid income, offer clients a great opportunity.
Clients have long been looking for opportunities to invest their money due to the fact bank interest rates have decreased and inflation has increased. Finally it looks like there is an answer. Most properties offer a minimum income level of 8% and some fix this income for up to 5 years.
The Daily Mail recently reported that the growth in the property market could soon start to make its way to the north of England. Many clients are starting to sense this and are purchasing in cities such as Liverpool, Newcastle, Manchester and Sheffield.
Christopher Whetstone, the director of Flambard Williams, states "Over the years we have seen investors' savings rates hit hard. On top of this, we have inflation eroding away individuals' savings they have worked hard for. Finally student property can offer something for everyone - lower risk, great potential growth and fantastic income."