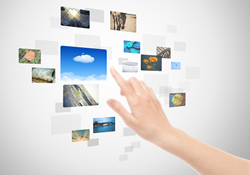 Bloggers are 21st century content makers and we want to help them make better content.
(PRWEB) July 31, 2014
Earlier this year, the Norwegian company presented a new licensing model for stock images (the cheapest of its kind) and t he new image plugin helps establish YAY as a company that supports bloggers and companies that spend most of their marketing dollars online.
"Adding high-quality, legal images to your blog has never been easier," CEO and co-founder Linda L. Johannessen said. "We've built this plugin using our renowned streaming technology which gives bloggers highly affordable images." (How affordable? $9.90-a-month-for-unlimited-streaming-images affordable.)
"We did a lot of research before starting this project and there really wasn't a good plugin for adding legal stock images" Ms. Johannessen says. "We wanted to build something that's easy-to-use, affordable and fun - and I think we've succeeded."
The plugin features YAY's innovative visual search features, easy embedding, in-browser editing, support for "featured images" and access to over 4 million Royalty Free images. The plugin is the company's latest effort to cater to the large online community built around Wordpress, the world's largest blogging tool and used by over 60 million websites worldwide.
Bloggers and marketers can download the plugin for free from Wordpress' plugin repository and all new users get five free YAY stock images of their choice to try it out.
"Bloggers are 21st century content makers and we want to help them make better content. Research shows that good images improve the reader experience, boost retention of the content and, if you're an ecommerce business, images have been shown to increase your conversion rates" Johannessen states.
All the more reason to add a few of YAY's free, legal images to the next blog post.