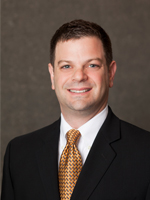 Woodland Hills, CA (PRWEB) July 30, 2014
The Peak Corporate Network's entities (http://www.peakcorp.com), a leading authority in the real estate industry offering a full array of comprehensive real estate services, announced today participation of tenured industry veteran Kirk Jaffe at the upcoming CMBA Western States Loan Servicing Conference held August 3-5th at the Encore at the Wynn Las Vegas.
Jaffe, EVP, National Sales for the network, has been chosen to moderate the panel "Auctions: Not just for REO Anymore" on August 4th. Jaffe will lead the discussion featuring recognized leaders in the auction industry exploring the potential of the platform to benefit more sectors of real estate than just distressed assets. Topics on the agenda include expansion of the auction channel within the United States, the dominance of online auctions over traditional "ballroom" auctions, the importance of agents in facilitating the channel's success, and more.
Kirk Jaffe, EVP of National Sales for the Peak Corporate Network has held a number of key positions within the organization. After a successful tenure as EVP of its loan originations and later commercial evaluations units as well as serving as Chief Operating Officer, Jaffe's vast knowledge of the network's breadth of real estate services has proven invaluable in his latest business development role.
The Peak Corporate Network is headquartered in Woodland Hills, California. In addition to loan servicing, the Peak Corporate Network entities offer mortgage lending, real estate brokerage and escrow services, insurance services, short sale services, foreclosure services, commercial loan modifications, commercial evaluations and 1031 exchange services. For more information, visit http://www.peakcorp.com
The Peak Corporate Network is a brand that represents a group of related separate legal entities, each providing its unique set of real estate services.