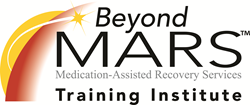 By improving linkages among communities of recovery, we will be able to advocate, educate and support recovery efforts more effectively.
New York, NY (PRWEB) July 30, 2014
MARS™ (Medication-Assisted Recovery Services), a leading national nonprofit organization that provides peer support services and training to address the needs of the medication-assisted recovery community, is creating a much-needed and important enhancement for peer recovery support efforts throughout New York State that will include several rural areas in upstate NY.
As part of a new SAMHSA (Substance Abuse and Mental Health Services) grant to create a statewide recovery network, MARS™ will address the distinct needs of the vast rural areas of New York State. Supportive peer communities require peer interaction, but in many areas in upstate NY, individuals are separated by distance as well as severe winter weather. The new rural MARS™ Communities will meet face-to-face, but infrequently. Their ongoing, daily interactions will take place electronically in the MARS™ REC Room™, an acronym that stands for Regional Electronic Community. There will be several REC Rooms across NY State, expanding the MARS Community's reach, including those for whom scheduling is difficult due to employment or childcare responsibilities. The MARS™ educational groups and resource materials that are designed to help patients understand their addiction medication and medication-assisted recovery will be updated to include information not only about Methadone, but also about Suboxone® and Vivitrol®.
SAMHSA's Recovery Community Services Program-Statewide Network Grant will also enable MARS to connect, support and give voice to Medication-Assisted Treatment (MAT) patients throughout NY State in an online public advocacy forum. This online forum will provide linkages and support for political advocacy efforts, improving the ability for patients to meet and communicate with others in recovery. The MARS™ model has expanded on its success in providing peer support in areas where people can gather frequently by including rural patients in its community of peer support and education. Similarly, this public advocacy effort will extend its reach to the larger recovery community throughout NY State. Its new web initiative will also be helpful in enhancing their 60-hour training sequence for the NY State Certified Addiction Recovery Coach (CARC) credential.
According to Walter Ginter, MARS™ Project Director, "We are thrilled to receive this new SAMHSA grant as an important way to help those across New York State receive needed peer recovery and support services that have not previously been easily accessible or available to them." Mr. Ginter continued, "As a nationally-recognized program with a long history of positive outcomes, MARS™ is proud to be part of the advocacy efforts of the rapidly expanding recovery community statewide. By improving linkages among communities of recovery, we will be able to advocate, educate and support recovery efforts more effectively."
The MARS™ model has been successfully replicated across the United States, and any Opioid Treatment Provider (OTP), in any state, can learn to create a MARS™ Community by attending the Beyond MARS™ Training Institute's Implementation Team Training. The 3-day training is held in New York at the Ira J. Marion Wellness Center at Waters Place, part of the Albert Einstein College of Medicine. The registration fee is $2,950; this fee includes instruction, MARS™ implementation materials, and lunch on all 3 days for a team of 4 individuals from a single program. Each program sends an administrator, a counselor, and 2 patients. For the upcoming September 17th-19th 2014 training, scholarships will be available to cover the fee for 2 patients on an individual implementation team, reducing the total team fee by half to $1,475. To register for the Beyond MARS™ Implementation Team Training or to learn more about how to assemble an effective implementation team, contact MARS™ at 718.742.7804 or BeyondMARS(at)MARSproject(dot)org.
ABOUT MARS™
Medication-Assisted Recovery Services (MARS™) is a peer-initiated recovery support project, sponsored by the National Alliance of Medication-Assisted (NAMA) Recovery, which improves treatment outcomes and fights the stigma that can negatively impact sustained recovery efforts. In collaboration with the Albert Einstein College of Medicine, the original MARS™ Community was launched in 2006 with funding from a SAMHSA RCSP grant.
In 2012, the Beyond MARS™ Training Institute was formed to replicate this model and implement MARS™ "satellite" programs across the United States. The growing MARS™ Community currently includes fourteen programs. MARS™ offers a wide range of training and technical assistance services. To learn more about Medication-Assisted Recovery Services, visit http://www.MarsProject.org.