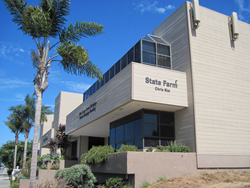 I became a State Farm Agent because of the opportunity it provides me to help as many people as I can prepare for the unexpected and manage the risks of everyday life. - Chris Risi - State Farm Insurance Agent
Laguna Beach, CA (PRWEB) July 30, 2014
The Agency which opened on September 2nd, 2013 has hired new employees and continues to grow quickly. Chris' agency is conveniently located at 32392 S. Coast Highway Suite 260, Laguna Beach, across the street from Three Arch Bay just north of the Crown Valley Parkway intersection.
Previous to State Farm, Chris had a successful 20 year career in the Quick Service Restaurant industry headquartered in Irvine, California, where his responsibilities included Restaurant Management, National Technology Sales Representative, Training and National Food & Beverage Implementation.
Wanting a more fulfilling career and control over his destiny, Chris sought a business opportunity that matched his values with his drive to succeed. He found that match with State Farm Insurance.
"I became a State Farm Agent because of the opportunity it provides me to help as many people as I can prepare for the unexpected and manage the risks of everyday life," said Chris. "The theme in my office is, Life's a Journey…Enjoy It!, which means every step we take in Life can be both rewarding and challenging. So, let us help manage the risks so you can spend your time reaching your goals and dreams and making the best out of each and every day!"
The agency is focused on providing customer service that exceeds expectations of an insurance provider. Clients who visit the agency or website can discover all the information they need to know about the insurance policies and plans that a State Farm agent can provide. Chris Risi and his agents are able to be a good neighbor by serving the community with a passion for helping others and in-depth knowledge of the insurance policies.
To view the website and to learn more about State Farm Agent Chris Risi, visit the website at http://www.chrisrisi.net/ or call (949) 715-7887 to speak with a company representative. State Farm Agent Chris Risi also has a presence on Facebook, Twitter, Google + and YouTube. The agency encourages visitors to follow or like us on social media to receive valuable information and news relating to State Farm Insurance.
About State Farm®:
State Farm and its affiliates are the largest provider of car insurance in the U.S. and is a leading insurer in Canada. In addition to providing auto insurance quotes, their 18,000 agents and more than 65,000 employees serve 81 million policies and accounts – more than 79 million auto, home, life and health policies in the United States and Canada, and nearly 2 million bank accounts. Commercial auto insurance, along with coverage for renters, business owners, boats and motorcycles, is also available. State Farm Mutual Automobile Insurance Company is the parent of the State Farm family of companies. State Farm is ranked No. 44 on the Fortune 500 list of largest companies. For more information, please visit http://www.chrisrisi.net.