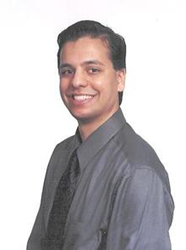 The Entrepreneur's Organization is an international network of select entrepreneurs. Barrier to entry is high, with only 108 members in the Boston chapter.
Boston, MA (PRWEB) July 31, 2014
Amit Mehta, Co-founder and CEO of Boost® Software, was recently appointed to the Boston chapter of the Entrepreneur's Organization Board of Directors, the Boston Business Journal reported recently. Mehta now serves as Accelerator Chair of the Board of Directors.
The Entrepreneur's Organization is an international network of select entrepreneurs. Barrier to entry is high, with only 108 members in the Boston chapter.
"For the second time this year, I feel both honored and humbled by the Entrepreneur's Organization," says Mehta. "I'm going to do my best to give back to both the organization, and the greater Boston area."
Mehta was chosen earlier this year to attend the Entrepreneurial Master's Program, which lists one of its primary goals as, "To identify and bring together the next generation of entrepreneurial giants—the next Bill Gates or Richard Branson." The program is limited to 65 attendees per graduating class.
The organization's membership is limited strictly to founders, co-founders, owners, and controlling shareholders of businesses that gross $1 million or more annually.
Following Napoleon Hill's advice that the best way for a person to achieve what they want in life, is to help other people get what they want, Mehta and business partner Peter Dunbar created Boost Software on a foundation of customer service.
"We found ourselves selling software in a niche market that wasn't known for great customer services," says Mehta. "After a while it became pretty clear that anyone who did the decent thing and offer good customer service, could really stand out [in the PC optimization software niche]. And we decided we would be the ones to do it!"
The company wasn't formed instantly, however. First, Mehta and Dunbar had to spend over a year and $100,000 of their own money, to create their first product, PC HealthBoost® software. The company would eventually test and improve the software over the next two years at a cost of over a quarter million dollars.
"We knew we had a great build," says Mehta. "But we still had to make sure we offered the right support to our customers."
Towards that end, Boost opened up customer call centers in Florida, to serve the US, UK, Australia, New Zealand and Canada. The company also offers an email and support ticket system. In 2012, the company achieved Microsoft Gold Development partner status.
"That's why we're still going strong over three years later," says Mehta. Mehta's company also recently won the Best in Biz Awards 2014 International Bronze award, for Most Consumer Friendly Company of the year. The award is held among businesses from 30 countries, and is judged by industry analysts and media professionals.
Mehta says that he looks forward to serve on the board, as well as helping up-and-coming entrepreneurs learn how to achieve the success that he has enjoyed.
Boost Software's most recent program is called PC SpeedBoost™ software. The company also plans to release antivirus and security programs in the near future. More information is available at http://BoostSoftware.com.