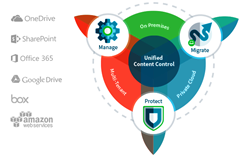 We are excited to be working with the team at MetaVis to bring their suite of Management, Migration and Backup tools for SharePoint and Office365 to our customers and partners across the APAC region, said Joshua Haebets, General Manager of Cappow
Philadelphia, PA (PRWEB) July 30, 2014
Metavis Technologies, a leader in information management solutions for SharePoint and Office365 platforms has assigned Cappow as the Master Distributor for the Asia Pacific region to help grow the partner channel and business across the region.
MetaVis develops solutions that allow customers to effectively migrate, manage and protect their information assets in Office 365, SharePoint, OneDrive, Google Drive & Box collaboration environments. Cappow specializes in helping software companies expand into the APAC region acting as a local arm to their sales team developing partnerships in hard to reach markets and driving growth in key markets.
"The Asia Pacific region provides a great opportunity to grow our business in a market that we have in the past been reactive to given its remoteness to our other operations. Cappow has the experience and connections across the region to help us expand our footprint with a knowledgeable team," said Damon Tompkins, VP of Sales & Marketing for MetaVis Technologies. This partnership brings together a proven technology with a company that knows the Microsoft marketplace across a large untapped region.
"We are excited to be working with the team at MetaVis to bring their suite of Management, Migration and Backup tools for SharePoint and Office365 to our customers and partners across the region," said Joshua Haebets, General Manager of Cappow. Haebets continues, "We have had a great deal of interest from customers looking for tools to aid in the migration and management of content to the cloud or simply assist in upgrading to the latest version of SharePoint. The approach MetaVis has taken by creating an agentless tool allows our customers and partners to have a unified toolset no matter when they choose to use SharePoint. "
The MetaVis Product Suite supports Office 365, SharePoint, OneDrive, Box and Google Drive. The MetaVis Platform includes:

Administration Console
Migration Solutions
Permissions Management
Backup and Recovery
Metadata Management
About MetaVis Technologies, Inc.
MetaVis Technologies develops software that enables information-driven organizations to know their content. Through our unique suite of solutions for Microsoft SharePoint, Office 365, Azure, Exchange and OneDrive for Business, file systems and other emerging cloud-based content destinations, we help take the complexity out of getting the most knowledge from your content. Whether in the cloud or the data center, helping you manage and protect your content is our passion. MetaVis products require zero server install, are intuitive, easy to implement, easy to use, and provide immediate value to your business. Let MetaVis help you know your content!
About Cappow Pty Ltd
Cappow is an Australian based company that sells and distributes software from around the globe to the local Asia Pacific market. We specialize in building channels and growing markets in new regions. With extensive experience working in and with ISV's and System Integrators, we know what it takes to achieve sustainable growth. Through building strong partnerships we are able to expand customer presence and create a global footprint in new markets at a fraction of the cost of going direct.