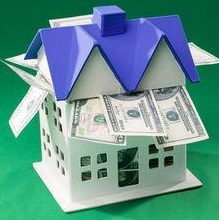 As foreclosures continue to decline, the housing market will improve.
Chicago, IL (PRWEB) July 29, 2014
The Federal Savings Bank was intrigued by a July 15 report from RealtyTrac which noted that foreclosure activity hit a milestone in June.
Total U.S. foreclosures, which include bank repossessions, default notices and scheduled auctions, reached 107,194 filings in June. This was a 2 percent decline from May and a 16 percent decrease from 2013, bringing the current number of foreclosures to the lowest level since July 2006, which is prior to the housing crisis.
In addition to the June data, the report provided a mid-year update. In the first half of 2014, there were 613,874 foreclosure filings, down 19 percent from the previous six months and 23 percent from the first six months of 2013. Bloomberg reported on July 17 in a release titled "Foreclosures Fall in U.S. to Pre-Bust Levels: Mortgages" that declining foreclosure rates are propping up equity, as the number of distressed home deals account for a smaller portion of total sales.
"Over the next six to nine months nationwide foreclosure numbers should start to flat line at consistent historically normal levels," said Daren Blomquist, RealtyTrac vice president.
The Federal Savings Bank thinks that as unemployment continues to remain relatively low compared to past year the housing market will only continue to recover. Individuals looking to purchase a property should at least get pre-approved for a loan before home shopping. Once approved, applicants may revise their home search based on the amount of money they can borrow. The time is now to purchase a property as foreclosures continue to decline the housing market will improve. Contact the Federal Savings Bank, a veteran owned bank, to find out how to get a low cost mortgage to purchase a home while equity is rising.