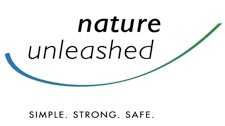 Unleash the Power of Nature
Alpharetta, GA (PRWEB) July 30, 2014
Nature Unleashed recently announced its commitment of ongoing support to the Women Survivors Alliance, a 501(c)3 organization dedicated to the issues of cancer survivorship that affect women cancer patients, their families, and by extension, society as a whole. The mission of the Women Survivors Alliance is "to establish a network where women affected by cancer can find their voice, improve their quality of life, and embrace their new normal."
The Nature Unleashed campaign to support the Women Survivors Alliance includes Sponsorship of the National Women's Survivors Convention, being held July 31 – August 2, 2014 in Nashville, TN. Nature Unleashed is honored to host a VIP Screening of "Decoding Annie Parker" on the eve of the Convention as a kick-off to the 3-day event. The award-winning drama, written and directed by Steven Berstein, stars Academy Award nominee Samantha Morgan and Academy Award winner Helen Hunt, and parallels the story of cancer patient Annie Parker with that of UC Berkeley research geneticist, Mary Claire King. King's tireless research throughout the 1980's produced a medical breakthrough—the discovery of the BRCA1 hereditary breast cancer gene—considered one of the most important scientific discoveries of the twentieth century.
In addition to sponsorship of the National Women's Survivors Convention and the VIP Screening of "Decoding Annie Parker," Nature Unleashed has committed a portion of all proceeds from its Anolyte S Skin & Body product to be donated to the Women Survivors Alliance. "When we created Nature Unleashed, we knew from the start that giving back would be an important and integral part of who we are and what we stand for," Nature Unleashed Co-Founder & CEO Joseph DeSantis shared. "The Women Survivors Alliance and the National Women's Survivors Convention are a natural fit for us—our vision and our products are all about caring for those we love and providing a simple, safe, and healthy environment—and, as so many of us and our loved ones have been touched by cancer, it's a cause we're passionate about as a team."
The VIP Screening of "Decoding Annie Parker" will be held at the Belcourt Theatre in Nashville, TN on Wednesday, July 30, 2014. The presentation will include a special Q & A session with the real Annie Parker and director Steven Bernstein. The movie will be shown at 7:15 p.m. with a red carpet welcome for all attendees at 6:45 p.m. Tickets are now available online at The Belcourt Theatre. Proceeds from the VIP Screening will support the educational programs of the Women Survivors Alliance.
About Nature Unleashed:
Founded in 2014, Nature Unleashed empowers individuals to proactively care for themselves, their environment, and their financial future by providing all-natural, safe products for their home, life, and those they love. Nature Unleashed offers a progressive approach for entrepreneurs and consumers to discover financial fulfillment and personal well-being through unparalleled products. Anolyte, the premier product line of Nature Unleashed, is known as "nature's protector" and is 100 times more efficient than bleach, but completely safe for people, pets, and places.
Visit Nature Unleashed at http://www.natureunleashed.com.
Follow Nature Unleashed on Facebook at https://www.facebook.com/UnleashNature and on Twitter at https://twitter.com/UnleashNature.