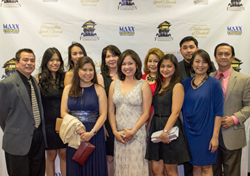 1Heart Cares!
Los Angeles, California (PRWEB) July 29, 2014
1Heart Caregiver Services' advocacy on 'Continuing Health Education' to senior communities with focus on Brain Fitness Education brings great acceptance from residents of Aegis Living in Ventura. Brain Fitness Program Director Tee Barr delivered an exceptional Brain Fitness Education lecture to Aegis Memory Care unit and the Assisted Living section of Aegis Ventura in two separate sessions. Aegis Life Enrichment Director Christy Rozsa and Aegis Life Neighborhood Director Christine Cortes were part of the planning stage with 1Heart through its Director for Business Development and Training Randy Clarito. There were two educational lectures that were set for different units within Aegis community.
Tee Barr articulated the six essential areas of our cognitive brain that holds information and allow us to give information. There were elaborate examples on how each essential areas can help in cognitive stimulation. Brain Fitness tips were shared and tested in some participants and showed how our brain can work magnificently once used more effectively. Studies have shown that cognitive stimulation can help slow down or fight dementia.
The Memory Care unit residents have demonstrated a dramatic response like the ability of some participants to engage in the whole process of singing and responding to some memory test questions which have surprised Aegis Activities staff Diana since some of these residents have been unresponsive to some of the activities and programs that they conduct for them due to their dementia and Alzheimer's condition. There were DVD brain stimulation comedy clips and music that captured the interest of most participants highlighting that 'Laughter is the best medicine', another learning module that Tee Barr uses in most of her seminars and lectures.
Life Enrichment Director Christy sent 1Heart CS a feedback that her first group were challenged and motivated to follow through with their own brain fitness exercises on a regular schedule. 1Heart Director Randy Clarito and Shirley Billedo with Tee Barr met with Aegis Assisted Living Director and Diana to discuss future Brain Fitness Education session and see how it will fit Aegis' program in conducting this educational program. The group concluded with a positive note that there is much to be done in working together to better serve the senior community in Aegis Ventura.
About BCT Group of Company headed by CEO Belina Tagarao:
1Heart Caregiver ServicesTM (1Heart CS) http://www.1Heartcares.com is a premier In-home care service company that provides professional private care duty to seniors and adults requiring assistance in their home and healthcare needs for the past 10 years. The company is run and managed by healthcare Executives with local and international training with combined top level executive work experience of more than 50 years. CEO Belina Tagarao is a Los Angeles IMAGE AWARDS honoree 2013 and HiFi 2014 Fil-American awardee as HiFi Ambassador within the Fil-American business community in Los Angeles. 1Heart CS is the only In-Home Care company that has its in-house 'Caregiver University' spearheaded by Training Director Randy Clarito in Southern California area that provides professional caregiver training held at its Los Angeles head office aligned with its 'Continuing Professional Education' program implemented to all corporate managers and staff of the company and extended to senior living facility requiring in-service training for their staff. The Staffing department headed by Staffing Officer Jennifer Remigio takes charge of staffing solutions to all cases, hiring and screening of all applicants and update of caregivers, CNA and HHA data base that can readily be assigned to new and existing cases handled by Client and Care Service Managers Arnold Navarro, Anne Capili and other Managers assigned in each target County. The company carries out a 'Circle of Care' process that is uniquely implemented by all Staff Managers and cannot be matched by any senior care service company. 1Heart CS is a Certified Member of CAHSAH, California Association for Health Services at Home, Los Angeles Chamber of Commerce and operates in Los Angeles County, Orange County, Ventura County, San Fernando Valley, San Bernardino County and Santa Barbara County area. For a case evaluation, call #213-351-9100 #805-338-8100, #310-779-6254, #818-561-6641 and #562-412-2420 for an agreed schedule of appointment. For caregiver applicants with minimum of 2 years work experience, look for Jennifer Remigio to process the application with the submission of live scan finger print, SS card, CPR / First aid certification and TB test results.
L.A. Jobs Employment Agency
The leading career and visa specialist in Los Angeles for foreign professionals. L.A. Jobs, http://www.lajobsea.com provides more opportunities for international workers who are highly qualified professionals and competitive to be able to build their career in the U.S. The company had successfully placed hundreds of applicants in the past few years even during the period of recession and it had attained a high approval rate of H-1B work petitions and green card of applicants enabling them to take the path to citizenship through employment and live the American dream. The company aims to be the premier leader in the employment industry in the U.S. Visit for no charge consultation and look for Mari Reola, HR Manager and Pam Sison, Legal and Marketing Specialist or call at #213-351-9100.
Summit Medical Billing
A fast growing Medical Billing company that helps physicians and other medical and healthcare companies obtain payment from insurance carriers and patients by effectively handling insurance claims and aid them to manage their practice and finance side efficiently. Summit Medical Billing aims to establish a strong alliance with the American Medical Association and continue to provide help to their members increase their revenue with the efficient handling by the company's billing expert.