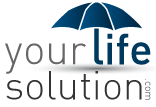 Chicago, IL (PRWEB) July 30, 2014
YourLifeSolution.com, a service which provides consumers with a transparent platform to view their own life insurance rates, is today publishing an analysis of what life insurance for type 1 diabetics will generally cost assuming there are no other significant health conditions. "Generally, type 2 diabetics are surprised how affordable life insurance is and type 1 diabetics are surprised that their rates are higher at all. Years ago, life insurance for type 1 diabetics was nearly impossible or unfeasible to obtain, but thanks to greater pharmacological technology it's not only possible for them obtain, but fairly affordable. In the more ideal cases, life insurance rates for type 1 diabetics are only about 50% more than average and in less ideal cases 100% more. Considering how little life insurance costs for the average applicant this is hardly an expensive proposition at all", said Eric Smith, the founder of YourLifeSolution.com.
Examples of Life Insurance Rates for a Type 1 Diabetic
-$1,000,000 of permanent level life insurance coverage on a 50 year-old woman who has their health condition under control = $1,181 per month
-$1,000,000 of 20 year term life insurance for a 50 year-old man is a controlled diabetic = $378.5 per month
Consumers interested in viewing their own permanent or term life insurance quotes entirely online are encouraged to visit YourLifeSolution.com. Information can also be obtained by phone at 888.374.2764.