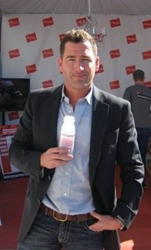 "Hewson Investment Group continues its heavy focus on Arizona, and the 18 at Biltmore apartment acquisition is just the tip of the iceberg"
Phoenix, Arizona (PRWEB) July 30, 2014
Hewson Investment Group (HIG) has made another significant investment in Phoenix real estate with the purchase of 18 at Biltmore: a $5.6 million, 4.25-acre apartment complex located in the Biltmore area of Phoenix.
Gary Hewson Jr. and his firm made headlines in March of this year after setting a record for the highest per square foot land sale in Scottsdale history with their 8-story condo development site in the heart of Old Town Scottsdale's Entertainment district.
HIG CEO Gary Hewson Jr. is bullish on the acquisition: "I scoured 3 other cities including LA, Salt Lake, and Austin, but decided that I wanted to make another significant investment in Arizona. The property has an incredible Mid-Century character and is located on a huge parcel in a great neighborhood. This is the tightest apartment market I have seen in my lifetime to acquire large, quality buildings, and I think my search paid off."
The 18 at Biltmore is located on the corner of 18th and Missouri in the Biltmore area of Phoenix; just a few minutes from the 24th and Camelback intersection; considered the best real estate location in Arizona. The Biltmore neighborhood has seen incredible growth in not only quality residential product, but also retail bellwethers like Whole Foods have recently opened up nearby, making it one of the fastest growing areas in the city.
Hewson Investment Group is also one of the developers and owners of Hotel Indigo Scottsdale: a 126-room boutique hotel located in Old Town Scottsdale.
For more information on 18 at Biltmore apartments or Hewson Investment Group, please visit http://www.18atbiltmore.com/ and http://www.hewsoninvest.com.