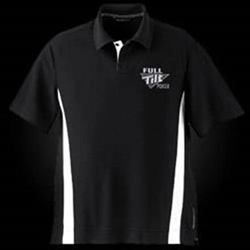 Scott Grasso, President of J. Sugarman Auction Corp. states, "Full Tilt Poker Pro's still wear Full Tilt Poker Gear as a badge of honor like Poker Pro Victor "Isildur1" Blom who has recent winnings of $567,863.00 the past months wearing Full Tilt Gear."
San Dimas, CA (PRWEB) July 30, 2014
The auction will feature over 250,000 brand new highly coveted premium Full Tilt Poker items that were being sold at the "Full Tilt Poker Store". The auction will take place at 949 North Cataract Avenue Unit "D" San Dimas, California on Saturday, August 2nd, 2014 at 11am.
Hundreds of thousands of items from Full Tilt Poker, once the largest internet Poker site in the world, will be auctioned off which include brand new, top quality, brand name items that were very highly coveted by poker players throughout the world. Professional and Amateur poker players in every Casino and at every poker table once wore the Full Tilt Poker Gear as a badge of honor. It was not unusual for 80% of the poker players at a table to be wearing some form of Full Tilt Apparel.
Poker players competing in Full Tilt Poker Tournaments earned rewards points based on their final placement at the end of each game and tournament. These points like money accumulated in the players account. Players then would go to the Full Tilt Store and turn their points in for Full Tilt branded poker gear or apparel which include: Leather Jackets, Hoodies, Poker Chip Sets, T-Shirts, Polo Shirts, Golf Clubs, Bar Stools, Dart Boards, Watches, Caps and 100's of other high end items. The inventory features some of the world's top brands such as: Bill Blass, Fruit Of the Loom, Ogio, Canyon, North End, Gildan and Hanes, Playing Cards and as you can see in the Sugarman Auction Catalog almost any item of value.
J. Sugarman Auction Corp expects 1000's of Poker players, brokers and chain stores from all over the world to attend this one day auction either in person or online (via ProxiBid). Just like poker the auction guarantees live minute by minute action and a lot of strategies to see who will come away as the highest bidder and winner of hard to find valuable Full Tilt Poker items.
J. Sugarman Auction Corp is the largest auction house in the State of Florida conducting over 250 sales a year for the last 47 years.
More information can be found on the J. Sugarman Auction Corp company web site http://www.jaysugarman.com or calling Scott Grasso direct at 954-946-9951, scott(at)jaysugarman(dot)com.
** Please note: This auction is not sponsored, endorsed by, or associated in any way with full tilt poker or any of its affiliated companies. The merchandise is offered by an independent third party. Full tilt poker makes no warranties or representations concerning any merchandise offered herein. Any questions or concerns should be directed to the auctioneer or the offering party.