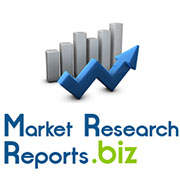 Global And China Luxury Apparel Industry Report, 2014-2017
Albany, NY (PRWEB) July 31, 2014
With the improvement of people's income as well as the prosperity of agent purchasing and gifting, the luxury market in China (especially Mainland China) has achieved steady growth over the recent years. During 2004-2011, China's total consumption of luxury goods showed a CAGR of 20.9%. Influenced by the policies of anti-corruption, suppression of gifting and consumption with public funds, the growth rate of luxury consumption in China has been slowing down rapidly. In 2013, total luxury consumption in China was RMB 116 billion, up by only 2.1% YoY, falling 5.1 points compared to the growth rate in 2012.
View full report with TOC at http://www.marketresearchreports.biz/analysis/213592
In 2013, China's total consumption of luxury apparel was RMB 76.13 billion, accounting for 65.6% of the total consumption of luxury goods, and it is expected to reach about RMB 89.04 billion in 2017.
Wristwatches, bags & suitcases and men's wear are major luxury apparel consumer products in China, which accounted for 72.9% of total consumption of luxury apparel in China in 2013. Among them, wristwatches made up the highest proportion 35.0%.
Downlaod Full Report With Complete TOC at http://www.marketresearchreports.biz/sample/sample/213592.
Being optimistic about the prospects of China's luxury market, the world's major apparel brands such as Louis Vuitton (LV), Hermes, Burberry, Gucci, Prada, Fendi and Thomas Pink all have begun their layout in China in recent years.
LV: a global luxury apparel brand with the highest value in 2014. As of the end of June, 2014, LV has a total of 50 specialty stores in 33 cities in Chinese Mainland, adding one city (Jinan) and 5 specialty stores compared with the numbers in 2013.
Hermès: the most popular luxury brand in China in 2014, with brand value reaching USD 21.84 billion. As for its strategy in China, Hermès draws close to the Chinese consumers through its "Shang Xia" brand and through building Chinese-style luxury. Currently, there are two "Shang Xia" brand stores each in Shanghai and Paris.
Burberry: the eighth largest luxury brand worldwide in 2014. In recent years, while actively strengthening partnership with Baidu, Youku and Alibaba, Burberry also opens the new online private customization service. In April 2014, Burberry online store successfully settled in http://www.tmall.com and became the first top luxury shop to open in China's B2C online stores.
Related Reports
US Denim Jeans Market Report: 2014 Edition
The US apparel industry is large, mature, and highly fragmented. This industry has stretched the boundaries of its creativity and imagination to find new ways to increase selling opportunities and achieve competitive edge globally. The global economic downturn has had a severe effect over the apparel industry, but the denim market has regained its pace relatively faster as compared to other apparel segments.
Denim jeans have become a necessity and wardrobe staple as it offers comfort and a longer life span compared to other types of apparel. Jeans can be worn on different kinds of social and even official occasions. Over the years, denim has revealed its capability to overcome age and gender barriers. In the US, denim is the most extensively produced and used apparel. The growth of denim category is further fuelled by the growth in premium denim market. The market is projected to grow further in years to come due to economic, social and demographic trends.
View Full Report at http://www.marketresearchreports.biz/analysis/190417
Apparel RFID 2013-2023
The RFID tagging of apparel is now the largest and fastest growing application of RFID in retailing, the retail supply chain and associated industries. About 100 organizations are tagging apparel in trials and rollouts. Just two - taken together - will buy 500 million tags yearly. According to new IDTechEx analysis, the systems and tag business concerned with apparel RFID will grow at double the rate of the overall RFID market through the next ten years.
Apparel RFID 2013-2023 has detailed sector analysis and ten year forecasts. It gives numbers, unit prices and total market values for retail/ retail supply chain and separately for laundry/ rented apparel for the next ten years. It looks at the contest between proprietary and EPC systems, the 2010 Wal-Mart initiative and the companies that are ahead of it, with consideration of technology, regional and other trends. For example, the merging of retail and laundry tag technology and the frequency issues are considered. In this report, there are a remarkable 112 case studies of users of apparel RFID and what they are doing right and wrong. You do not just catch up with the subject, you keep ahead.
View Full Report With Complete TOC at http://www.marketresearchreports.biz/analysis/131074
About Us
Marketresearchreports.biz is the most comprehensive collection of market research reports. Marketresearchreports.biz services are especially designed to save time and money of our clients. We are a one stop solution for all your research needs, our main offerings are syndicated research reports, custom research, subscription access and consulting services. We serve all sizes and types of companies spanning across various industries.
Browse Blog - http://globalchinaindustry2014.blogspot.com/
View More Market Research Articles at https://www.linkedin.com/today/author/138651764